Nationality:

Residence:

Bishkek, Kyrgyzstan

Born:

March 5, 1993 (30 years)

Height:

5′6″ / 172 cm
Record:

6-1, 5 КО

Division:

Lightweight (155 lbs)

Debut:

July 18, 2015

Alias:

Ataman
Next fight of Rafael Fiziev is not determined yet.
Date
Participant
Record
Results
Date
Participant
Record
Results
Boxing News: Rafael Fiziev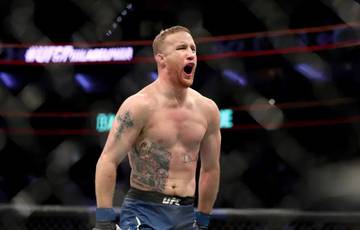 March 30, 2023, 6:55 p.m.
Former Interim UFC Lightweight Champion Justin Gaethje expressed the opinion that he was able to knock out the current holder of a full-fledged title Islam Makhachev.
---
RAFAEL FIZIEV PROFILE WHAT IS RAFAEL FIZIEV'S RECORD?
Rafael Fiziev's record currently stands at 6 wins, 1 lose and 0 draw.
WHAT WAS FIZIEV'S LAST FIGHT?
Rafael Fiziev's last fight took place against Justin Gaethje on March 18, 2023, in London, United Kingdom. He lost by None in the None round. That fight was 2 months and 23 days ago.
HOW ACTIVE IS RAFAEL FIZIEV?
Fiziev's last 2 fights have come over a period of day, meaning he has been fighting on average every month and day. In those fights, he fought a total of round, meaning that they have lasted round on average.
WHERE IS RAFAEL FIZIEV FROM?
Fiziev was born in Kyrgyzstan.
HOW OLD IS RAFAEL FIZIEV?
The Rafael Fiziev is currently 30 years old. He was born on March 5, 1993, so he will turn 31 in 8 months and 24 days.
HOW LONG HAS FIZIEV BEEN FIGHTING?
Rafael Fiziev made his professional debut in July 2015, so he has been a pro for 7 years.
HOW TALL IS RAFAEL FIZIEV?
Fiziev is 5' 7" (5 Foot and 7 inch) which is 172 cm (1 meter and 72 centimeters).
WHAT WILL BE RAFAEL FIZIEV'S NEXT FIGHT?
Rafael Fiziev doesn't currently have a fight scheduled