Nationality:

Residence:

Houston, USA

Born:

Feb. 7, 1985 (38 years)

Place of Birth:

New Orleans, USA

Height:

6′3″ / 191 cm

Reach:

79″ / 201 cm
Record:

24-10, 20 КО

Division:

Heavyweight (265 lbs)
Next fight of Derrick Lewis is not determined yet.
Date
Participant
Record
Results
Date
Participant
Record
Results
Boxing News: Derrick Lewis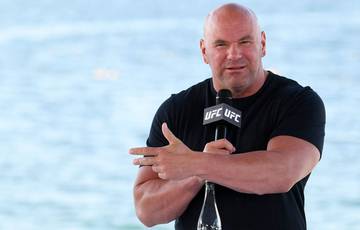 Nov. 15, 2023, 11:50 a.m.
Dana White, UFC CEO, named the three most dangerous fighters in the promotion. The top three functionaries included a heavyweight Derrick Lewis, promotional light heavyweight champion Alex Pereira, as well as heavyweight champion John Jones.
---
DERRICK LEWIS PROFILE WHAT IS DERRICK LEWIS'S RECORD?
Derrick Lewis's record currently stands at 24 wins, 10 loses and 0 draw.
WHAT WAS LEWIS'S LAST FIGHT?
Derrick Lewis's last fight took place against Jailton Almeida on Nov. 5, 2023, in Sao Paulo, Brazil. He lost by UD in the 5 round. That fight was 1 month and 1 day ago.
HOW ACTIVE IS DERRICK LEWIS?
Lewis's last 3 fights have come over a period of 2 years, 2 months and 28 days, meaning he has been fighting on average every 8 months and 29 days. In those fights, he fought a total of 9 rounds, meaning that they have lasted 3 rounds on average.
WHERE IS DERRICK LEWIS FROM?
Lewis was born in USA.
HOW OLD IS DERRICK LEWIS?
The Derrick Lewis is currently 38 years old. He was born on Feb. 7, 1985, so he will turn 39 in 2 months and 1 day.
HOW TALL IS DERRICK LEWIS?
Lewis is 6' 3" (6 Foot and 3 inch) which is 191 cm (1 meter and 91 centimeters).
WHAT IS LEWIS'S REACH?
His reach is 79 inches (79") which is 201 cm (2 meters and 1 centimeter).
WHAT STANCE DOES DERRICK LEWIS USE?
Lewis fights from a orthodox, which means he favours his right hand as his power hand when fighting.
WHAT WILL BE DERRICK LEWIS'S NEXT FIGHT?
Derrick Lewis doesn't currently have a fight scheduled