Navarrete became the champion in the third weight category
Emanuel Navarrete (37-1, 31 KOs) defeated Liam Wilson (11-2, 7 KOs) by TKO in the ninth round and won the vacant WBO featherweight title. This meeting was the highlight of the evening in Glendale, USA.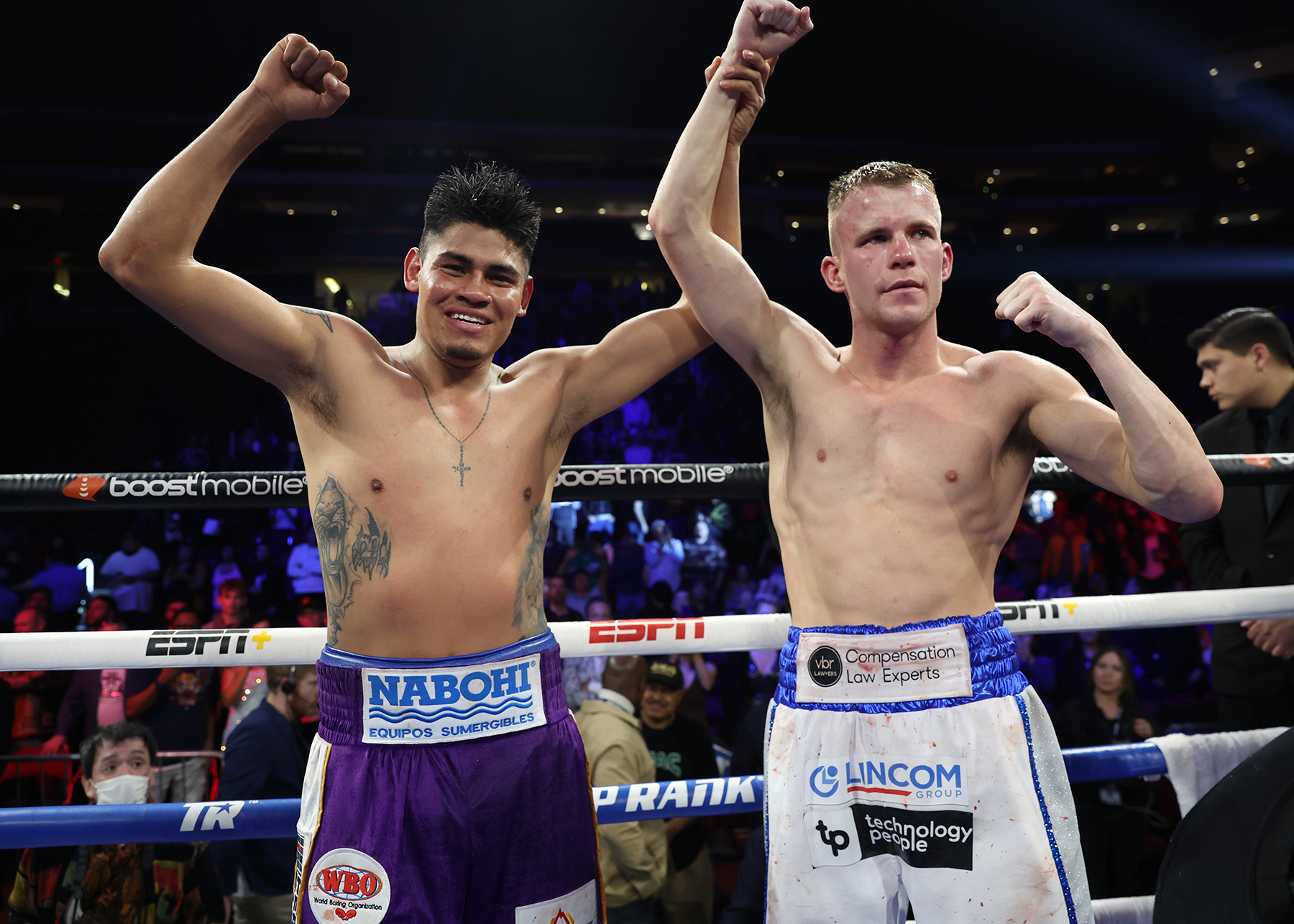 Emanuel Navarrete and Liam Wilson
The duel took place at a fast pace, and the Mexican traditionally attacked decisively from the first gong. The Australian worked on counterattacks in the first rounds, and in the fourth round he was able to send the opponent to the floor.
Navarrete went through a difficult moment, and from the next three minutes she even began to dominate. Wilson could not stand his pressure and began to noticeably lose. In the ninth round, he was on the floor after a right hand, and soon after a series of unanswered blows, the fight was stopped.
Thus, Navarrete won the title in his third weight class. The Mexican's next opponent is likely to be Oscar Valdez.