Dalakyan wishes Yard victory
WBA flyweight champion Artem Dalakyan at the final press conference before his fight against David Jimenez This Saturday in London, he refused to sit next to a Russian Artur Beterbiev, who in the main fight of this evening will meet with a local boxer Anthony Yardom.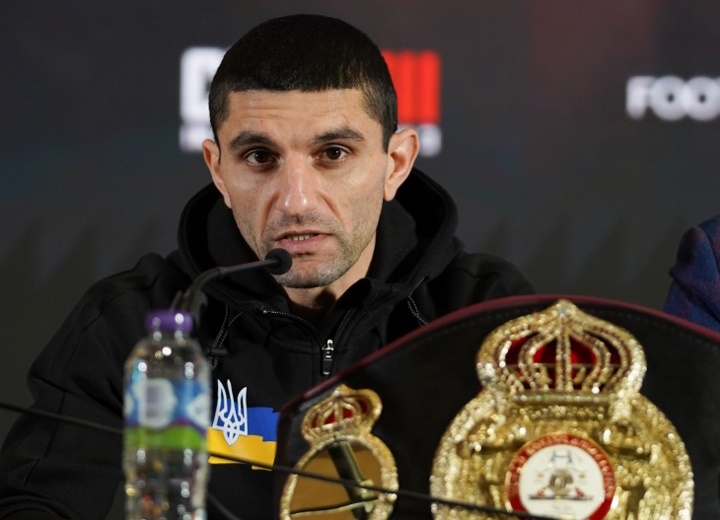 Artem Dalakyan
Officially, Beterbiev will enter this fight as a citizen of Canada, but, according to Dalakyan, he still would not want anything with someone who represents a country that is currently destroying his homeland.
"I don't think it's right that Russian boxers can fight because their country is an aggressor, and they shouldn't be in boxing while this is happening," Dalakyan said. - When I signed the contract for the fight, I did not know that the main event would be Beterbiev Yard. If I had known, perhaps I would have chosen a different date. They say he's Canadian now, but I just want Yard to win."
"I did not stop training even when the war started. It was a shock and it took me a few weeks to sort things out, but I didn't stop training and just waited for the fight date. I have four children, and by law I could leave the country. But I took my family out of the country and then returned. This is scary and sad, and now we are just waiting for the victory of Ukraine so that it can again become a prosperous country," Dalakyan said.
"I haven't seen my family in five months, but I talk to them regularly on FaceTime. I hope the war will end soon and they will all be able to return home," Dalakyan added.