McKee signs new contract with Bellator
AJ McKee, former Bellator featherweight champion, has signed a new long-term contract with the league. This was announced by promotion president Scott Cocker. The functionary also added that McKee will take part in the Bellator Lightweight Grand Prix, which will be held this year.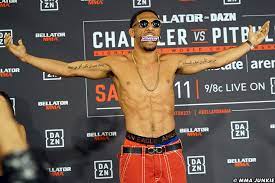 It is worth noting that McKee had 21 professional fights, scoring 20 victories and suffering only 1 defeat. So, all these fights took place within the framework of Bellator.