Volkanovski – Holloway 3: odds and forecasts of bookmakers
UFC Featherweight Champion Alexander Volkanovski - a tangible favorite of the upcoming fight against the former belt holder Max Holloway, which will take place on the night of July 3 at UFC 276 in Las Vegas.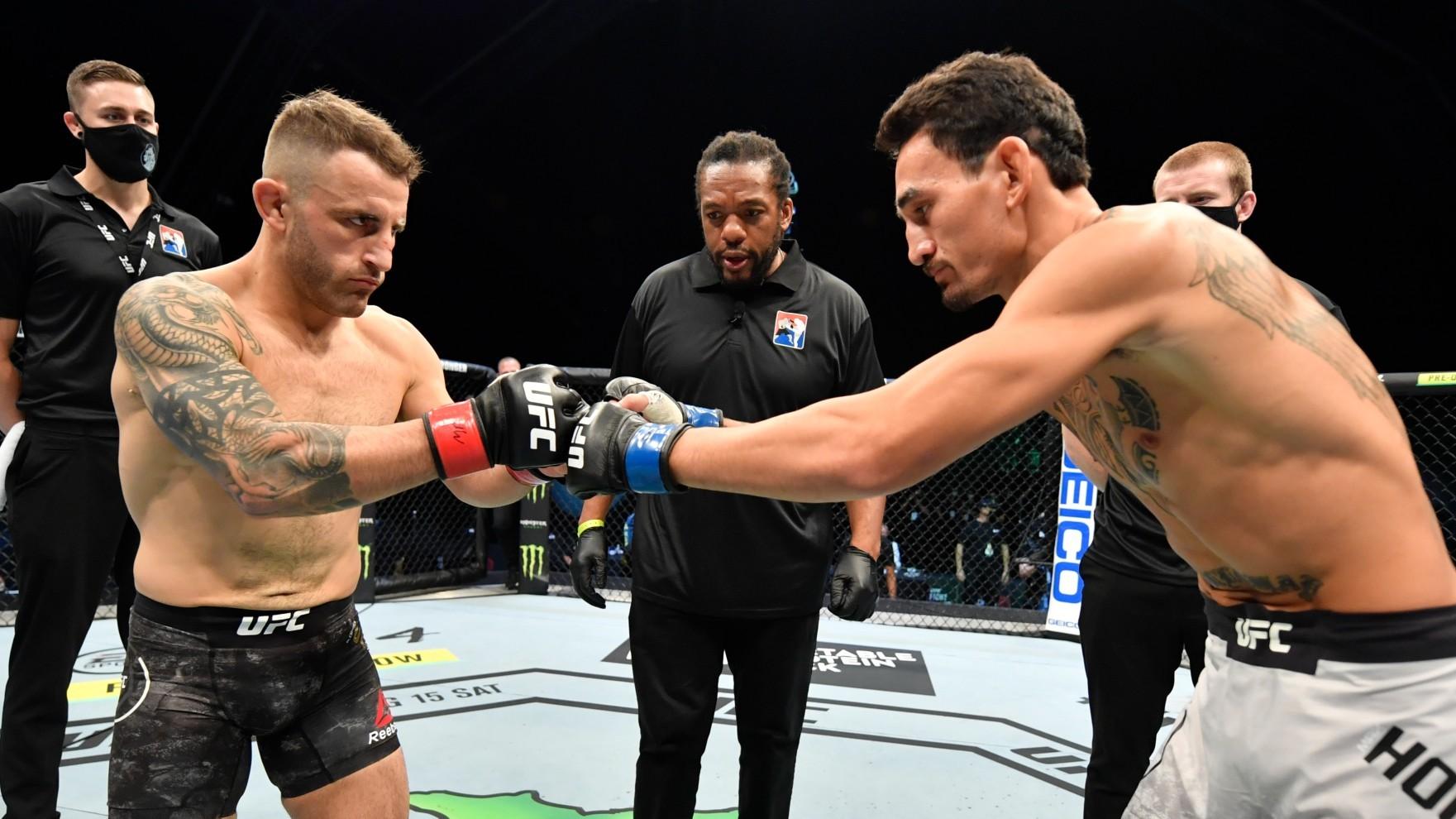 Alexander Volkanovski and Max Holloway will fight for the third time at UFC 276
Thus, the leading bookmakers offer to bet on Volkanovski's victory with a coefficient of 1.53. The similar indicator towards Holloway is 2.60.
Experts are inclined to believe that the fight will go the whole distance - the coefficient here is 1.47. The probability of early completion of the battle is estimated at 2.49.
The upcoming meeting will be the third in the confrontation between Volkanovski and Holloway. The first two fights were left for the Australian: in December 2019, he won by unanimous decision, in July 2020 - by separate decision.