Sauerland: Okolie-Briedis fight is possible in summer
Kalle Sauerland has said that this summer he could have a unified fight for the WBO and IBF cruiserweight belts between Mairis Briedis (28-1, 20 KOs) and Lawrence Okolie (17-0, 14 KOs).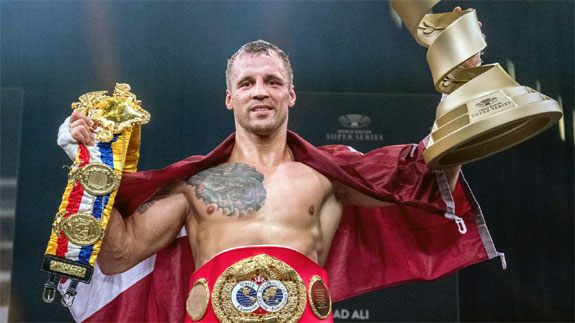 Mairis Briedis
"It's simple, we've been talking about this fight with Eddie [Hearn] for a year," Sauerland said. "They said they would make an offer, but we were obliged to conduct a mandatory defense against Opetai from Australia. It will be March or April, and then we will be free."
"They are now scheduled to meet with Cieslak, we have to win ours, and they have theirs. We have good relations with Okoli's promoters, there are no obstacles for this fight to take place in the summer," Briedis' promoter added.
The first obstacle to the implementation of the unification plans of Sauerland and Hearn will be the meeting scheduled for February 27 between Okoli and Michal Cieslak (21-1, 15 KOs). In case of defeat, the Briton will get a chance for revenge.