Warren: "Joyce and Dubois will get their championship fights"
Frank Warren, the promoter of the tow british heavyweights Joe Joyce and Daniel Dubois, in 2022 will try to achieve title fights for both of his boxers. In 2020, Warren brought Joyce and Dubois together in a fight, in which Joyce eventually celebrated a TKO victory.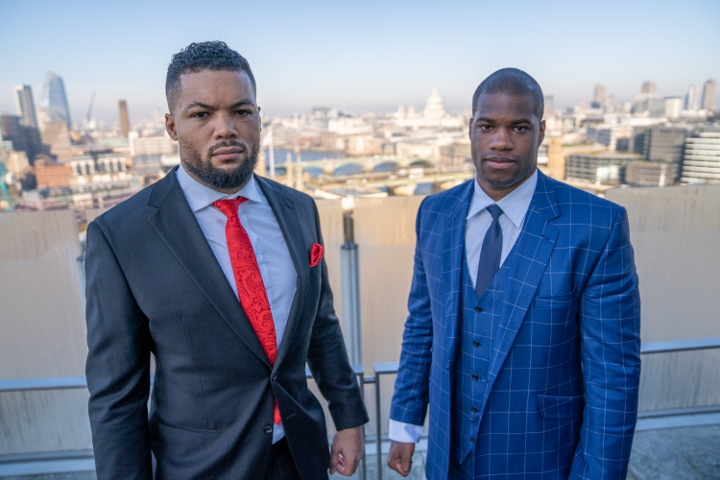 Joe Joyce and Daniel Dubois
Dubois suffered a broken eye socket in the fight and refused to continue in the tenth round. After this loss, DuBois returned to a recovery path with two stoppage wins and was high enough in the rankings to take on WBA "regular" champion Trevor Bryan, who is set to defend his title on January 29. Warren hopes Dubois will return to the ring on March 19th.
Joe Joyce is in the WBO version, in which Oleksandr Usyk is the reigning champion. The Ukrainian is going to face Anthony Joshua in a rematch in the coming months. The current plan for Joyce is to fight in April. Warren is also ready to consider a rematch between Joyce and Dubois, but not in the near future.
"We are considering a rematch, but it makes no sense to do so when both Joyce and Dubois are in the lead," Warren told BBC Sport. "The fight between Joe Joyce and Daniel Dubois will always be of interest to the audience, and it is always in the future for us. The second time it will be even better because it will be held in front of a live audience."
"These guys are going to fight for world titles one way or another, either against Tyson Fury [if he becomes the undisputed heavyweight champion in 2022] or against someone else. They have an extremely strong position. That's why it doesn't make sense now to fight Joyce vs. Dubois 2. But when they do fight each other again, they will have much more experience. It could be a stadium level fight."
How quickly Joyce and Dubois get their title shots will depend on the situation in the heavyweight division.
"It all depends on what happens to the heavyweights in the near future, whether the belts are in different hands or there is a unification, but the guys are in good positions," Warren added. "I think that Tyson will beat everyone, but if he becomes the absolute champion, will he be able to keep all the belts or will he be forced to leave them vacant? Will Tyson defend the title against Joyce or Dubois? So far, it's hard to predict."