Mineyev and Ismailov passed weigh-in (video)
Vladimir Mineev and Magomed Ismailov went through an official weigh-in procedure before their fight at the AMC Fight Nights 104 show in Sochi on October 16.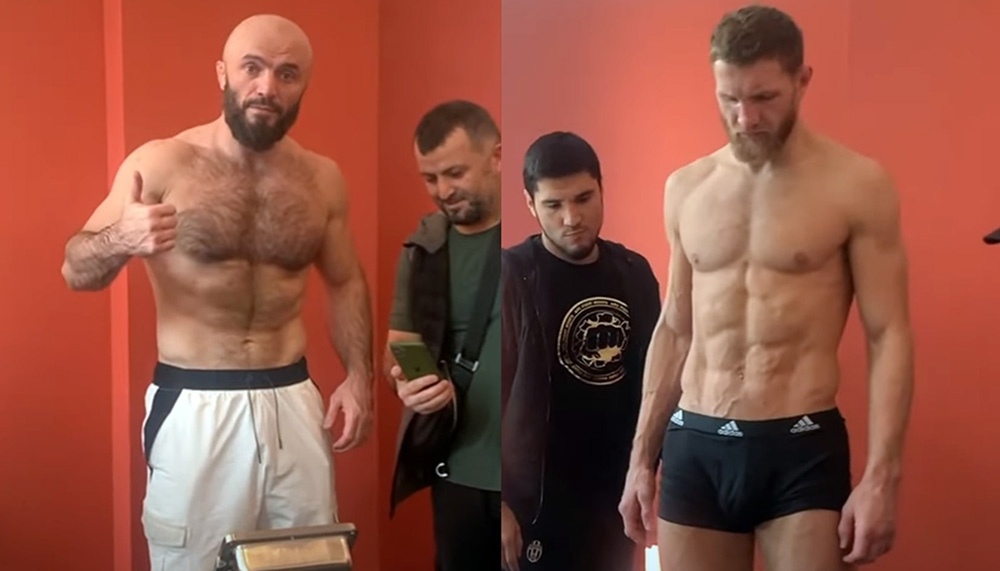 Magomed Ismailov and Vladimir Mineev at the weigh-in
Both fighters successfully met the limit of the middle division. Under Ismailov the scales showed 84 kg, while Mineyev had to strip completely to show the same weight.
The upcoming meeting will be a rematch of their first fight. In October 2018, their bout ended in a draw.