Usyk arrived in London: "Anthony, I'm here!"
Oleksandr Usyk with his team in blue tracksuits arrived in London for his fight against Anthony Joshua on September 25 at the Tottenham Hotspur Stadium in London. The Ukrainian arrived by private jet from Kiev, where he has been training for his upcoming bout for the three heavyweight titles. "Hi Anthony, I'm here," Usyk said upon arrival.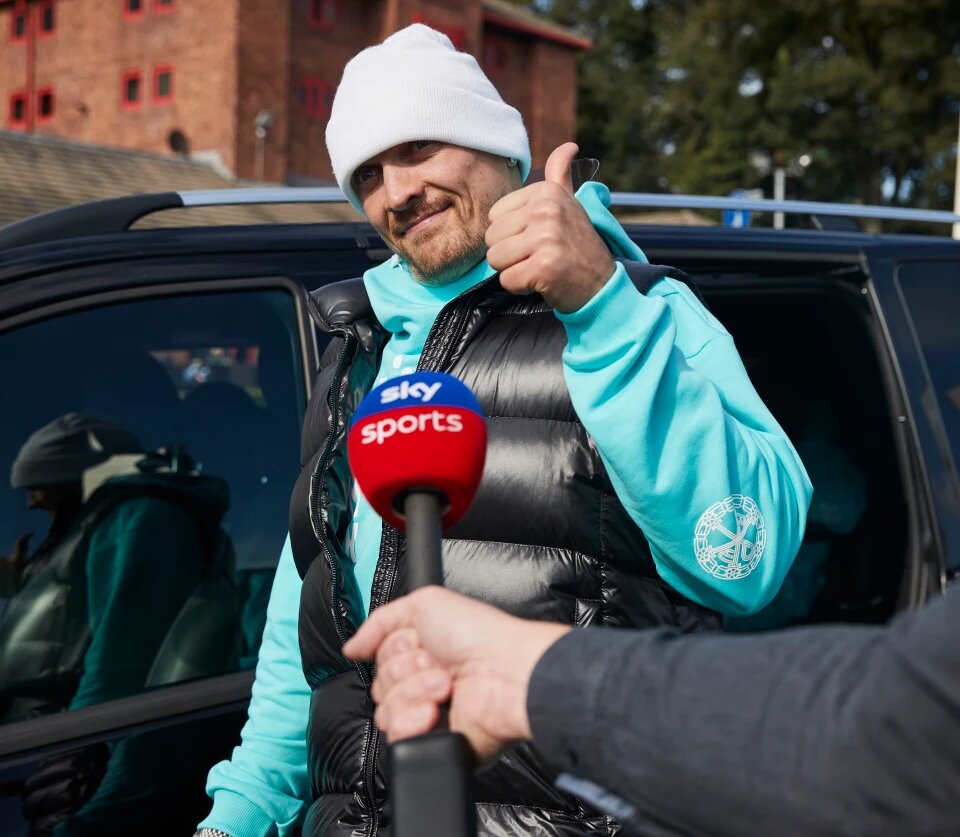 Alexander Usyk in London
"Right now I'm not thinking about fighting Joshua. I'm not thinking about him fighting, I'm more concerned about how my son feels about school because he just went to first grade. He said he doesn't want to go to school because it's boring and I'm not there. But now he's calmed down," Usyk said before he left for UK.
"I am very grateful to everyone who supports me, but people expect too much from athletes. Some fans don't understand what happens in the ring, how sometimes it's hard in a fight or how easy it is. People create their image of boxing, they make something up," the Ukrainian added, referring to the criticism he met after winning his fight over Derek Chisora last October.
"The facts are that I boxed with Derek for twelve rounds, but he is very hard to beat. Tyson Fury spent twenty-two rounds in the ring with him in two fights," Usyk said.