Joshua names his sparring partners
Anthony Joshua (24-1, 22 KOs) has named the names of the sparring partners who have been helping him prepare for his fight with Oleksandr Usyk (18-0, 13 KOs). David Ghansa, who is in charge of selecting sparring partners in the Briton's camp, has had a busy few weeks under his belt.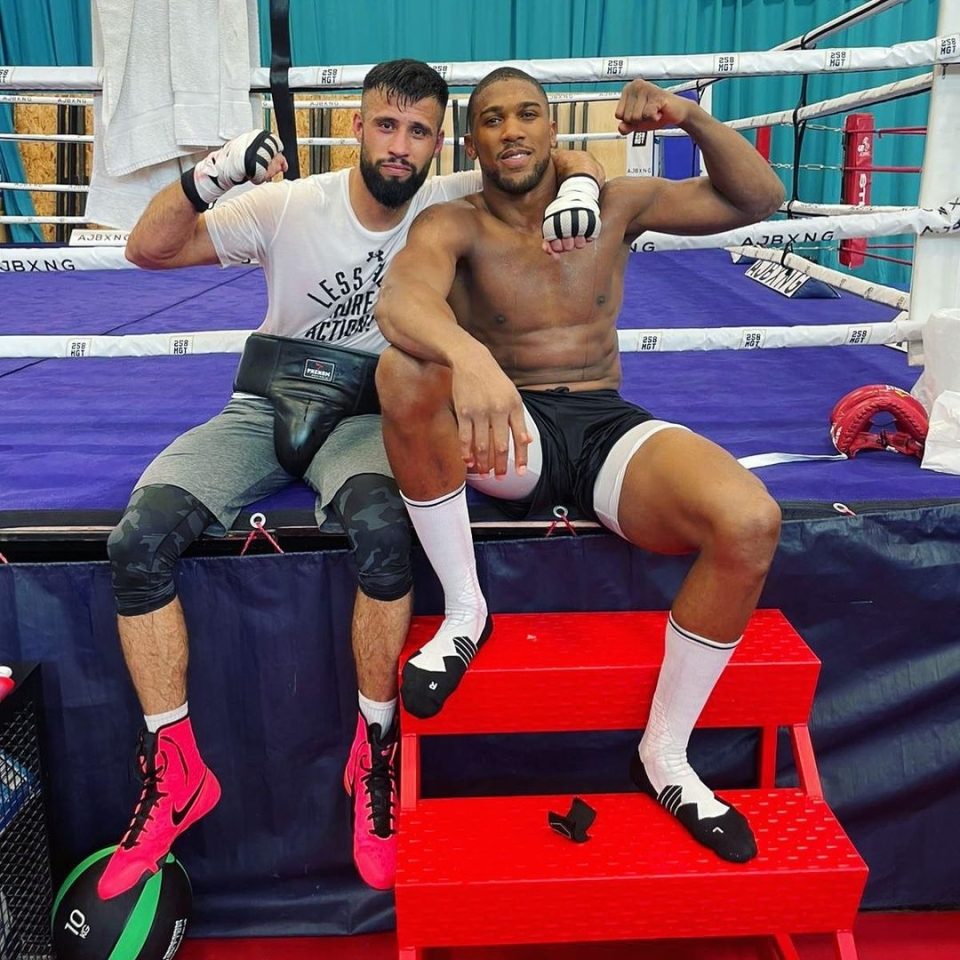 Anthony Joshua and Shokran Parwani, an Afghan heavyweight residing in Germany
"It's been a real nightmare. The lefties are almost non-existent in the rankings. Some of them had other fights or were citing injuries. We brought in a lot of boxers because each of them had their own advantages," Ghansa explained.
In the end, Joshua's sparring camp included, among others, Demsey McKean (19-0, 12 KOs), Viktor Jurk, Vartan Arutyunyan (3-0, 2 KOs), Marco Milun, Thomas Carty (1-0,0 KOs), Shokran Parwani (16-1, 13 KOs) and Denis Latypov.
The Joshua-Usyk bout will be the main event of Saturday night, staged at Tottenham Hotspur Stadium in London. Usyk will challenge for the IBF, WBA and WBO heavyweight titles of Joshua.