Conceição has filed a protest against the result of his fight with Valdés
Robson Conceição (16-1, 8 KOs) protested the result of Friday's bout against WBC featherweight champion Oscar Valdés (30-0, 23 KOs). The Brazilian complained about the work of the judges and referees and the fact that Valdes was allowed to take part in the match, despite testing positive for doping.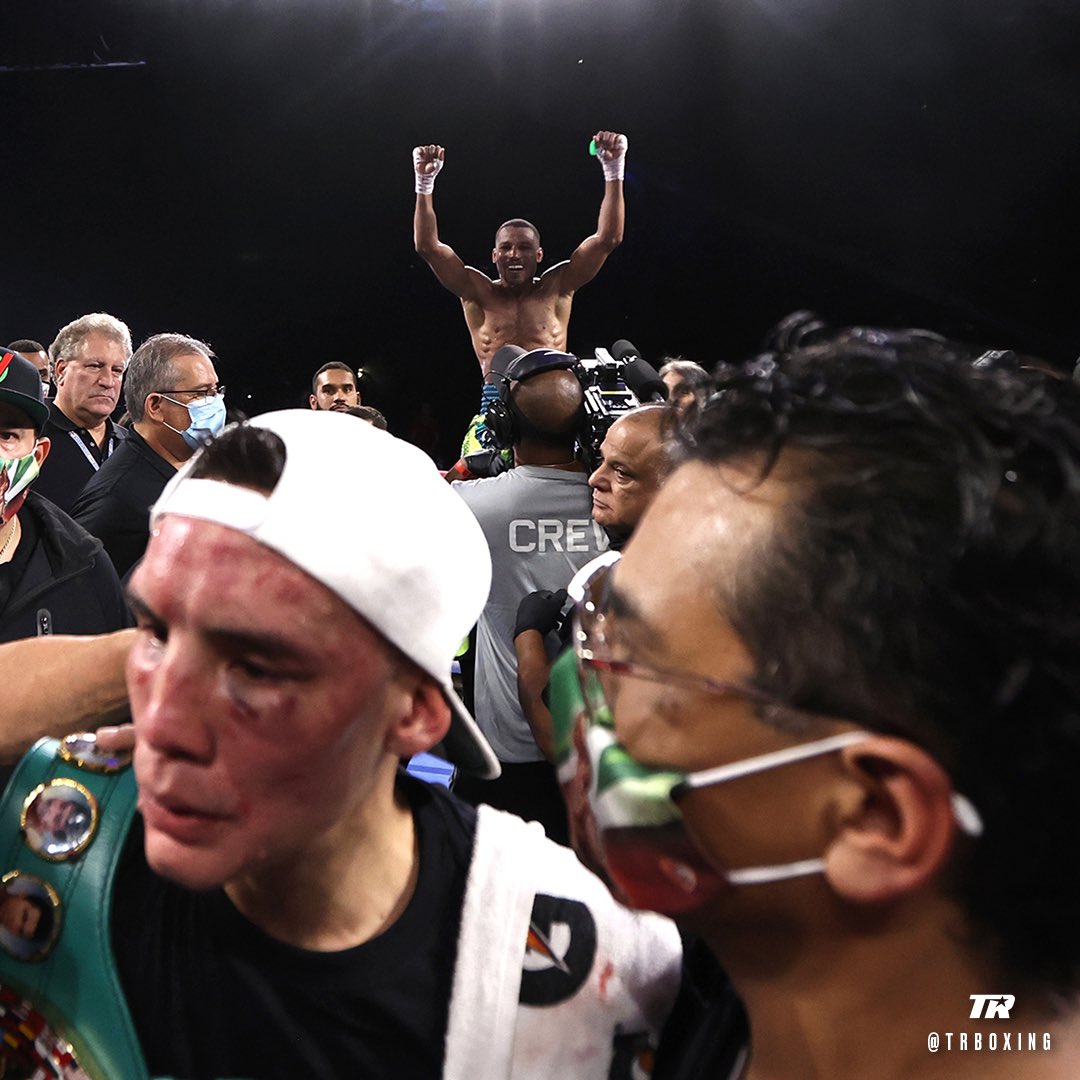 Oscar Valdes and Robson Conceição
Team Conceição is likely to demand a mandatory rematch. The fight proved to be very hard fought and some boxing analysts felt that the Brazilian deserved to win.
After twelve rounds, the judges unanimously judged the fight in favor of the Mexican, but one of them publicly admitted that he would like to adjust his notes. Steven Blea counted 117-110 in Valdes' favor, but after reconsidering the fight, he said the Mexican player's advantage wasn't as great.
Blea said he would apply to the World Boxing Council to better train his skills and that he would not participate as a judge in any championship fights in the near future.