Ortiz: "I deserve to fight Crawford"
Virgil Ortiz Jr. (18-0, 18 KO) impressed in the main event of the last night in Frisco, Texas, defeatin Egidijus Kavaliauskas (22-2-1, 18 KO). After the fight, the Mexican-born American returned to a topic that has become increasingly popular in the media, namely his duel with one of the best boxers in the world, WBO welterweight champion Terence Crawford (37-0, 28 KOs).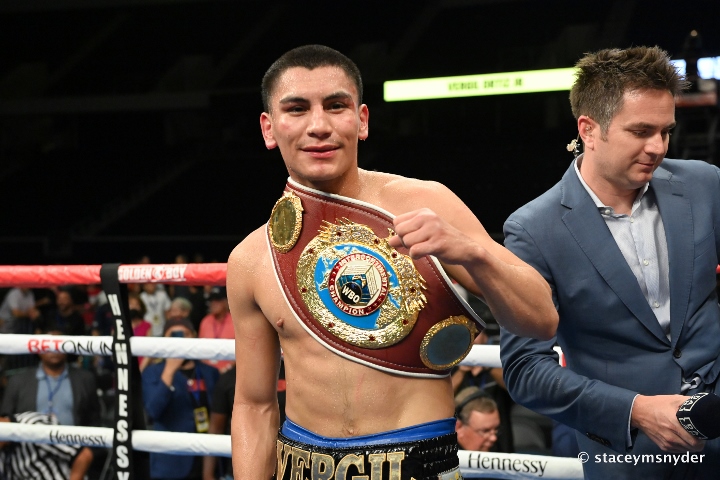 Virgil Ortiz Jr
"I am happy with my performance, although I could have looked a little better in the ring today. Kavaliauskas caught me with a good punch in the second round, but after that I was able to recover and get back in the game. I'm used to this kind of situation with my style. That's the way boxing is, although no one should miss too many punches,"  Ortiz Jr said.
"I was not too hurt after that punch, as it might have seemed from the outside. I was not even tired after the fight. I sent my opponent to the floor with accurate punches and then boxed competently and got the job done. The key to victory was technical boxing, pressure and blows to the body. They slowed my opponent down. Terence Crawford finished him in the ninth round, I finished him in the eighth, but that doesn't mean much to me, I have a different style and technique than Crawford. There's a lot of shitty situations in boxing that I don't even know what else to do to get a fight with Crawford. Either way, I deserve this bout. I'm looking forward to it. Crawford, Spence Jr, Pacquiao, I'm ready," added one of the leaders of the younger generation in modern boxing.