Hearn: I'm looking forward to their fucking congratulations!
Eddie Hearn is in a great mood, as almost all doubts about whether Anthony Joshua (24-1, 22 KOs) will fight  Tyson Fury (30-0-1, 21 KOs) have been dispelled.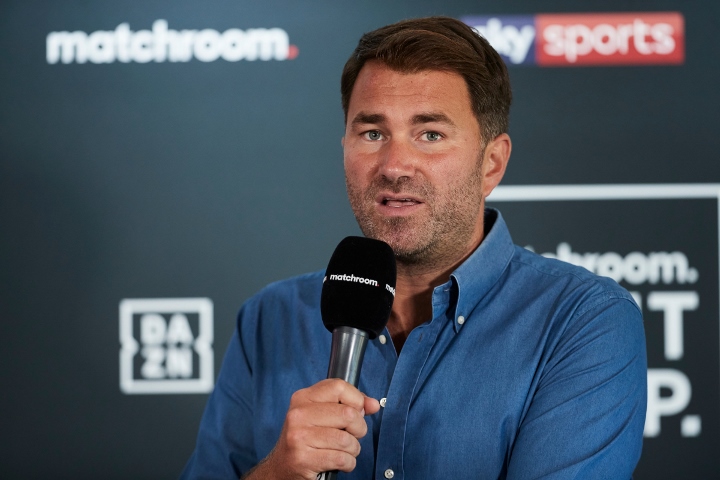 Eddie Hearn
"I told everyone all the time that we were going to have this duel! Nobody believed me: "Eeeeee, this will not happen, now are hard times, they won't give money!" I don't care about congratulations, but I look forward to fucking congratulations from them!" Joshua's promoter said in an interview to DAZN, who has been negotiating the terms of organizing this megafight with Saudi investors for the past few weeks.
Joshua's fight with Fury is scheduled for August 14 in Saudi Arabia. Contracts should be signed soon, but Eddie Hearn does not want to announce the date of the official announcement of the fight yet. At the same time, Hearn is already making plans for this evening's undercard, and in an interview to DAZN said that there will be other championship fights this evening, in particular, confrontations are planned between the promotional companies organizing this event - Matchroom Boxing and Top Rank.
According to unofficial information, investors from Saudi Arabia will spend about $5 million on the undercard.