Diego Maradona's boxing fight
Diego Maradona, who died at the age of 60 - one of the greatest footballers of all time and the only athlete in history to have truly divine status - was a huge boxing fan. Few remember that he even tried his hand at the once famous exhibition duel.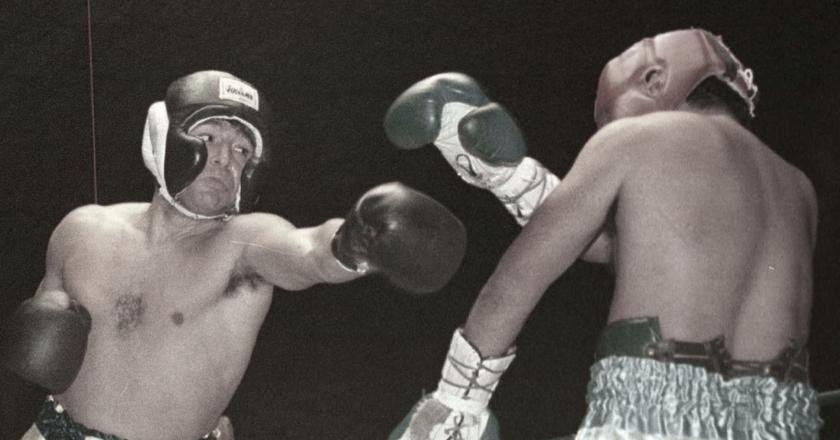 In April 1996, Maradona kept his promise to his friend - Argentine 80s World Flyweight Champion Santos "Falucho" Laciar - and took part in an exhibition 3-round duel.
Falucho won his first title in 1981 when he knocked out Peter Mathebula in the bout in South Africa and returned to the country with the WBA belt. On the fifteenth anniversary of this triumph, he entered the ring with the most famous of possible opponents - Divine Diego.
Maradona was still playing football for Boca Juniors at the time, but received permission to participate in the fight. In fact, he just told the club management that he would be participating in it, because the greatest sports hero of his time did not have to ask for anything in the 80s and 90s, especially in Argentina.
At the weigh-in the day before the fight, Diego was 75.3 kilograms, and Laciar was 61.5. Maradona stepped into the ring wearing a helmet, gloves and Boca Juniors shorts to exchange blows with his friend in a duel that was held simply as a tribute to two great athletes.
At some point, Maradona and Laciar even stopped fighting each other and jokingly began to attack the referee. As a result, a draw was declared. The proceeds from the fight were donated to a local club in Cordoba, where the confrontation took place. After the fight ended, Maradona also began to juggle the ball in front of the admiring audience. There has never been another such fanatically adored player - especially when he was at the height of his fame - and perhaps never will be.
Chapels were dedicated to Maradona, monuments were erected, poetry was written to him, a church was even created, whose followers recognize Diego as the incarnation of God.