UFC 254: Khabib Destroys Gaethje and Announces Retirement
Khabib Nurmagomedov defended his UFC lightweight belt, strangling Justin Gaethje in the second round. After his victory, Khabib made a sensational statement, announcing that he was ending his career.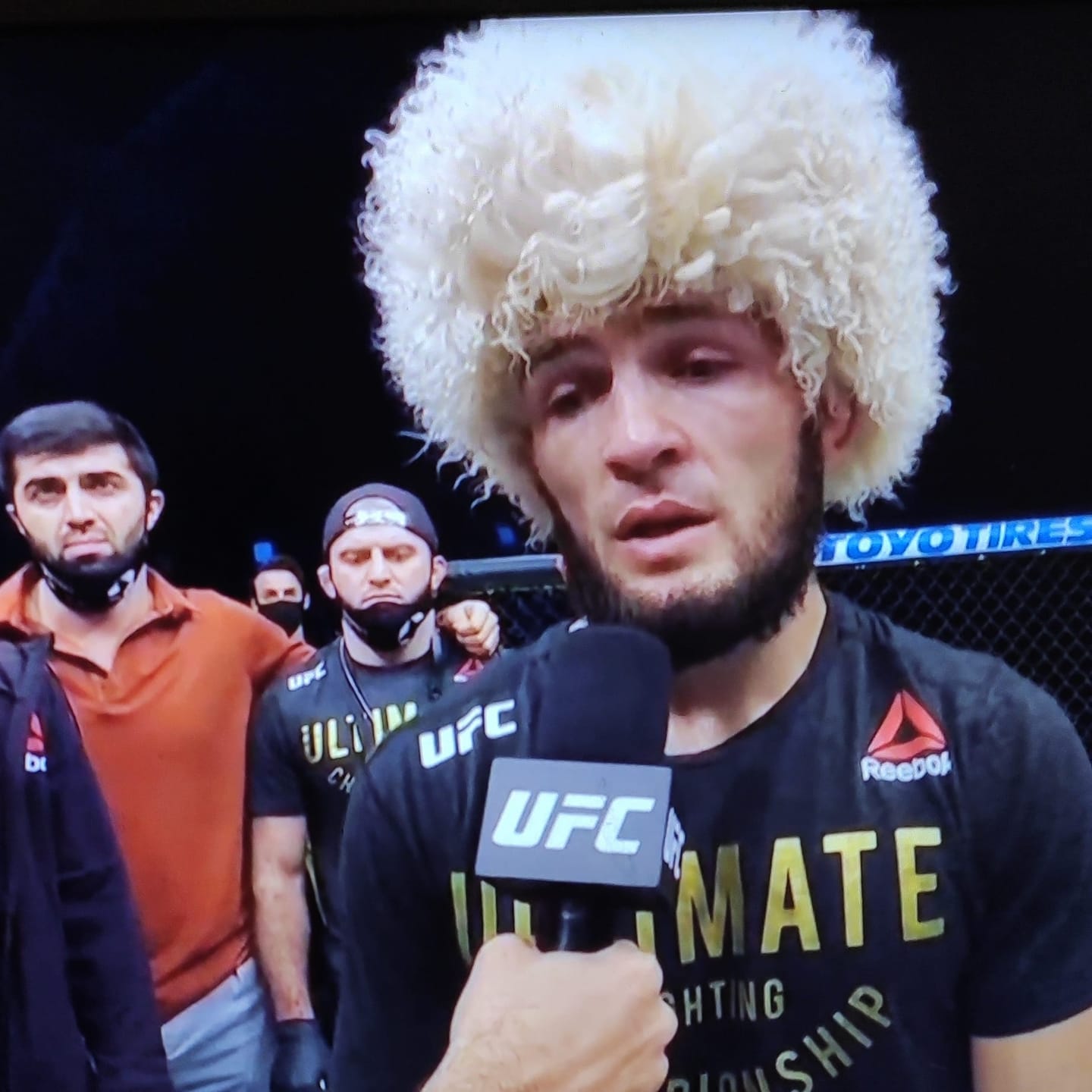 As for the fight, it was completely dictated by the Russian fighter. In the first round, he fought Gaethje in a standing position and did not give him a single chance. After the round, it was clear that Justin was "breathing". And in the second five-minute interval, Khabib caught his opponent in a "triangle" and "strangled" him. It seemed that Gaethje knocked several times as a sign of surrender, but the referee did not notice this.