Joyce: I remember what Dubois said to my mom
On November 28, an interesting duel will take place between two undefeated British giants - 22-year-old Daniel Dubois (15-0, 14 KOs) and 34-year-old Joe Joyce (11-0, 10 KOs). Not so long ago, Dubois unexpectedly impartially spoke about Joyce's mother, and Joe does not intend to forget and forgive, and promises to arrange revenge in the ring.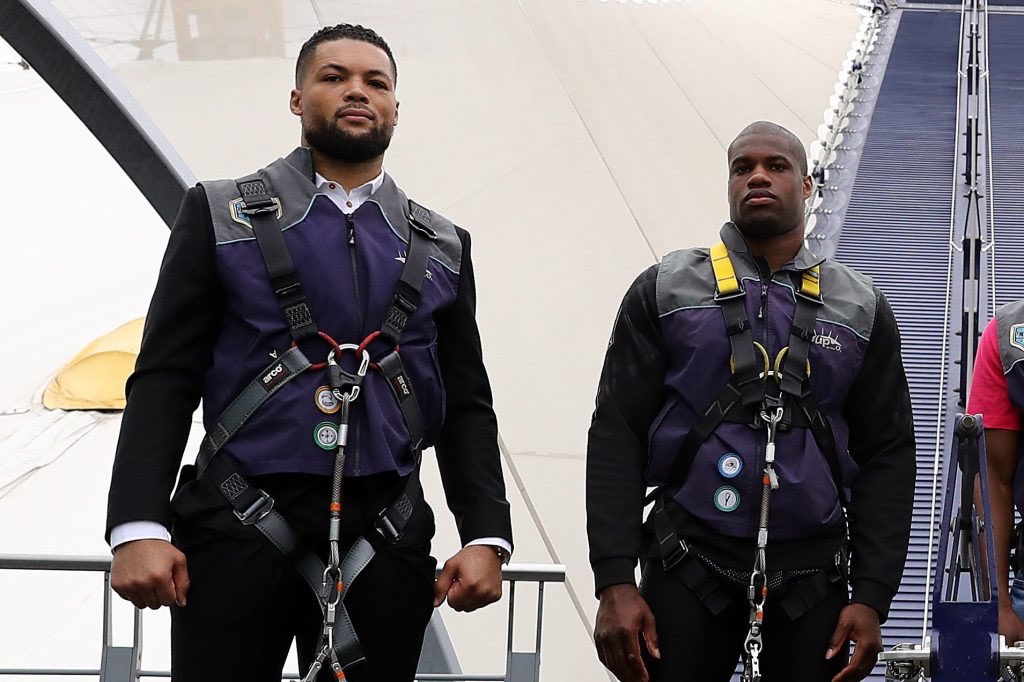 Joe Joyce and Daniel Dubois
"It's better for you not to see your son fight, it will save you the pain when I knock him out and he will lie on the floor," Dubois once said to Joyce's almost completely blind mother at a press conference.
"I am working with my Cuban coach Ismael Salas on the form. We are working on a lot of things. I spar with Fabio Wardley among others, and I can't wait to get into the ring. I will knock Dubois out. He didn't fight any of the guys at my level, so he looked good. Perhaps at the end of the camp I will be paired with Anthony Joshua. I haven't seen him for a long time, and it will be great. I have the experience to raise the bar in a big fight and not make mistakes from previous fights. I can't afford to withstand Daniel's direct punches because I could get hurt. I remember what he said to my mother. I will also remember well when he gets tired and I start punching him in the face," Joyce said.
"Dubois knocked out everyone, but who was he fighting with? They were low-level opponents. Joe Joyce has excellent physical condition, endurance and strength, his pressure is a completely different problem than what Dubois has seen so far," said Ismael Salas, who is now preparing Joyce at Stallard Hall in Surbiton.
In his last fight to date, in July, Joyce defeated Michael Wallisch. Dubois stopped Ricardo Snyders in August. Joyce is now eleventh in the WBC and WBO rankings, Dubois is second in the WBO rankings and seventh in the WBC rankings.