Fans to return to boxing events in US in December?
Bob Arum said he is working with the Nevada state authorities to create a new security protocol that will allow boxing evenings with limited audience participation. The new rules may take effect in December, when Tyson Fury's third fight against Deontay Wilder may take place.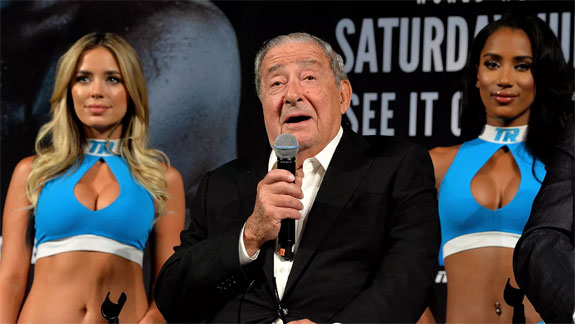 Bob Arum
"Together with the Nevada State representatives, we are working on rules that will allow us to conduct events with a limited audience. Each of them will be checked before entering the arena. I don't want to talk much about this yet, because the project is still at an early stage," said the head of the Top Rank promotion organization.
"We hope that the new protocol will come into force in December. We hope these rules can be carried over to the UK as well. I think it is possible because renowned medical specialists are working on the project," added Arum.
In June Top Rank was the first company to organize boxing events in the US. So far, all events in America are held without the participation of spectators.