Tsarukyan assesses his chances in the battle against Khabib
UFC lightweight Arman Tsarukyan assessed his chances in a hypothetical fight against the champion of this division Khabib Nurmagomedov.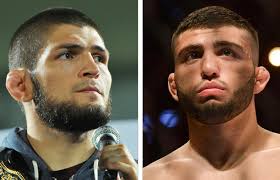 "In theory, I am the most awkward opponent for Khabib. Because I wrestle well, I am now gaining excellent shape, working with masters, international experts and honored masters in Greco-Roman and freestyle wrestling. It's been a year and a half in the UFC, and I see that my skills are now at a higher level. And in the standing position I also gain and gain, and my fights will speak for themselves," Tsarukyan said.