Chisora: If I have to wait for Usyk too long, I'll fight in MMA
Derek Chisora (32-9, 23 KO) is known for his wild character. Del Boy obviously does not like to wait for too long, and his fight against Oleksandr Usyk (17-0, 13 KOs) is postponed, and there is still no specific date for this fight. The former European Heavyweight Champion announced that if the situation does not clear up soon, he will try his hand at MMA.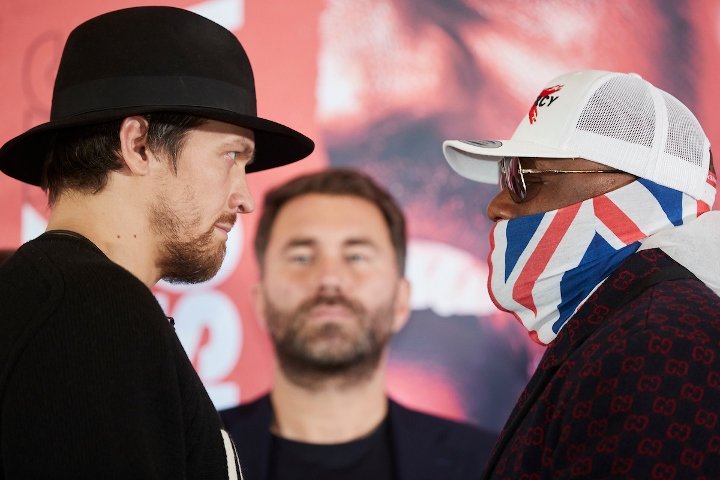 Oleksandr Usyk and Derek Chisora
"We are waiting for the green light and the resolution of mass events. We also need to know how many fans will be able to attend the O2 Arena, because my fight against Usyk should take place with the participation of the audience. If it turns out that we have to wait too long, then I can fight in Bellator and make my debut in MMA. I am waiting for the date of the fight against Usyk, and if this meeting is postponed, I will immediately fight in Bellator," the charismatic Del Boy announced.
Chisora ​​hopes that a victory over Usyk will lead him to a duel against Anthony Joshua (23-1, 21 KOs), the current IBF, WBA and WBO champion. In any case, the duel against Usyk will have the status of WBO eliminator.
"Me and Joshua? It would be a great fight between two guys from North London. I watched a documentary about Michael Jordan, I saw him before his matches with his former colleagues. I also saw how this guy worked. It was inspiring. Meeting with Joshua, of course, would be very interesting, but now I focus and concentrate only on Usyk," Chisora ​​added.