Fury to pay 1.5 million pounds for breach of contract with Hennessy
WBC heavyweight champion Tyson Fury (30-0-1, 21 KOs) was able to settle the case with his former promoter Mick Hennessy. 31-year-old fighter will have to pay 1.5 million pounds for breach of the contract between the promoter and the boxer.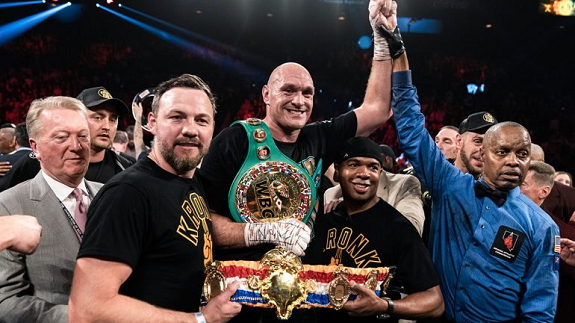 Tyson Fury
Hennessy Sports was a promotional organization representing the interests of Fury from the beginning of his professional career. In 2014 Frank Warren became one of Fury's co promoters.
In the years 2015-2018, Fury did not perform because of personal problems after a victory over Wladimir Klitschko. After returning to the ring he was represented only by Frank Warren. Hennessey thought that during this time the conditions of their contract have been violated, and asked to resolve the dispute in court.
The case ended with a prescription, according to which the boxer should pay £1.5 million to the former promoter. For the last three fights Fury, which is currently promoted by Frank Warren and Top Rank of Bob Arum, has earned about $50 million.