UFC Fight Night 164: Blachowicz barely defeats Sousa
Today in Sao Paulo at UFC Fight Night 164 in the main event of the evening Jan Blachowicz scored split decision victory over middleweight debutant Ronaldo Souza. Here are all the results of the evening: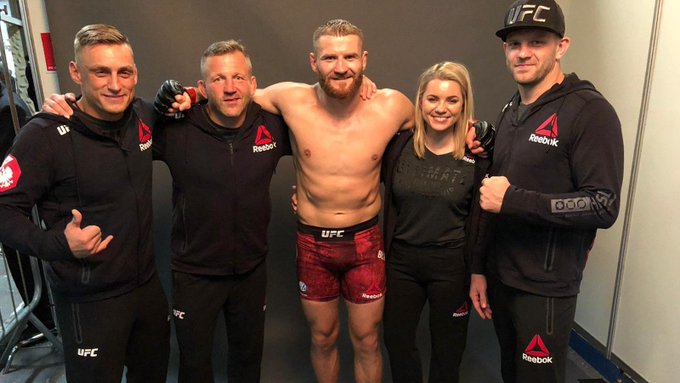 The main card:
Jan Blachowicz - Ronaldo Souza - Blachowicz by split decision;
Paul Craig - Mauricio Rua - a draw;
Jared Gordon - Charles Oliveira - Oliveira by KO;
Antonio Arroyo - Andre Muniz - Muniz by unanimous decision;
Marcus Perez - Wellington Thurman - Thurman by unanimous decision.
Prelims:
James Krause - Sergio Moraes - Krause by KO;
Eduardo Garagorri - Ricardo Ramos - Ramos by choke technique;
Bobby Greene - Francisco Trinaldo - Trinaldo by unanimous decision;
Uorlli Alves - Randy Brown - Brown by submission;
Renan Barao - Douglas de Andrade - de Andrade by unanimous decision;
Ariana Lipsky - Veronica Macedo - Lipsky by unanimous decision;
Tracy Cortez - Vanessa Melo - Cortez by unanimous decision.