UFC 241: Bonuses of the evening
The middleweight bout between Paulo Costa and Yoel Romero was voted as "The Fight of the night" at UFC 241. Bothe fighters received $50 000 bonus.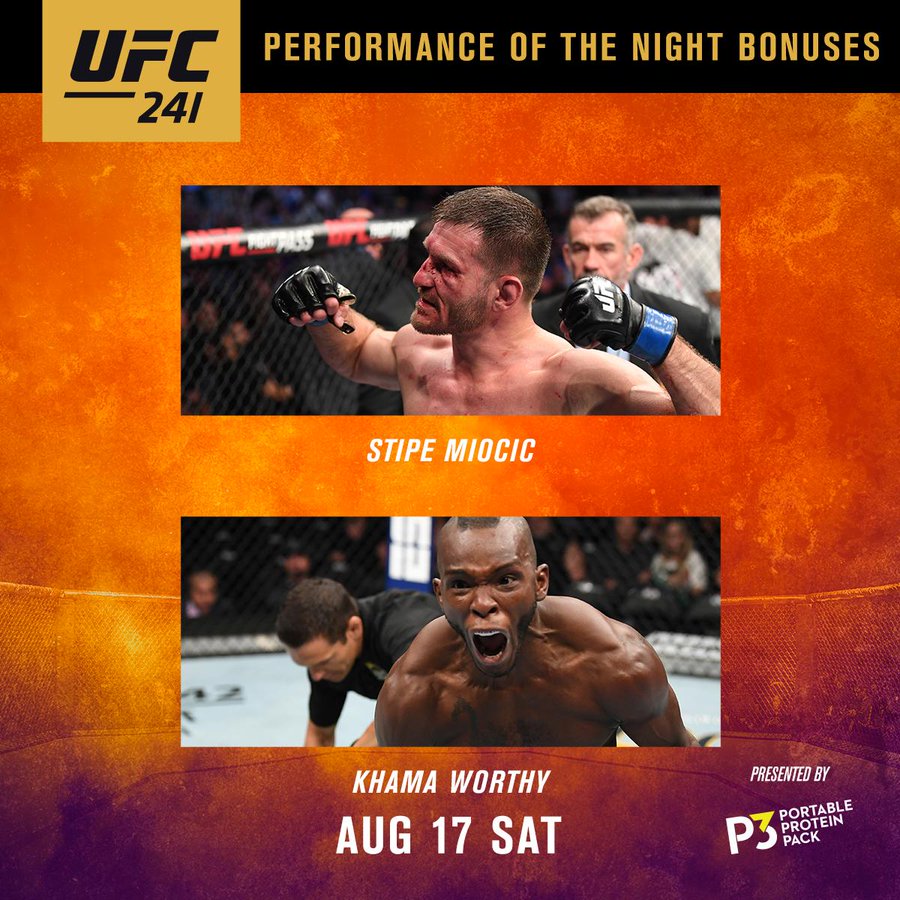 Stipe Miocic, who returned a championship belt in the heavyweight division, also received a bonus of $50 000  for "The performance of the evening."
Khama Worthy received  the  same bonus, he defeated Devonte Smith by TKO.