Joshua: Ruiz beat me by lucky punch
Anthony Joshua (22-1, 21 KOs) after the defeat to Andy Ruiz Jr. (33-1, 22 KOs) in June and the loss of his heavyweight championship belts, behaved modestly, but recently Anthony began to speak more acute in his interviews. This week he came into open conflict with Lennox Lewis, and named the reason of his failure in New York, which also caused a lot of controversy.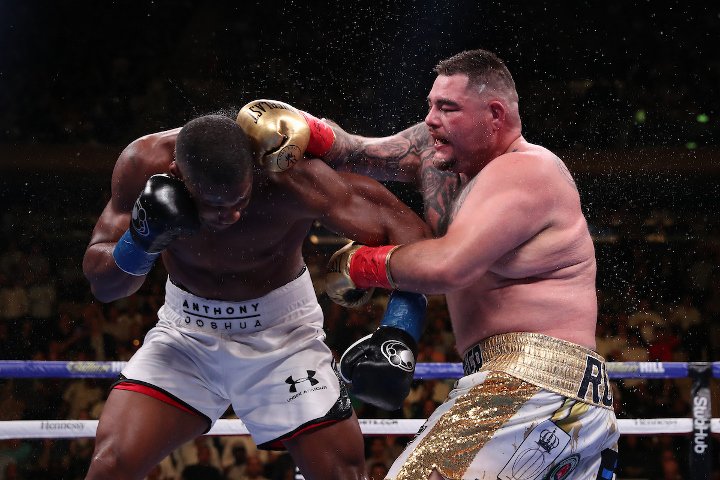 Anthony Joshua vs Andy Ruiz
"By a lucky punch. By a punch sent by the gods. I don't know what concussion is, but for sure, after the fight I didn't know what round [the fight was stopped]. So I'm just shocked it took Ruiz Jr another four rounds to get me out. Let me concuss Ruiz Jr - he won't get back up.
"Ruiz Jr got hit by a flash knock-down - he was still raw, he wasn't well-done, he wasn't cooked yet. I should have left him a little bit longer. But the instinct in me was: 'Boom!' I ended up getting caught with a left hook on the top of the head. He ain't that skilful. He's a good fighter."
"Do what I did in round three, but with more silky skill. And that was easy to put him down. So I need to be smarter, next time. I wasn't boxing properly. Skipping around the ring like a marathon runner. Dancing around the ring. It was never the game-plan to have my arms low, and be over my front foot," said one of the most popular British boxers of the 21st century, whose second bout with the Mexican, is likely to be held on December 7 in Saudi Arabia.