Rivas demands to cancel the result of Whyte fight
Oscar Rivas (26-1, 18 KOs) announced that he would seek the abolition of the result of Saturday's fight with  Dillian Whyte (26-1, 18 KOs). According to Boxingscene.com, the Briton was caught on doping before the fight, but none of the journalists from the United States or the United Kingdom has confirmed the news yet.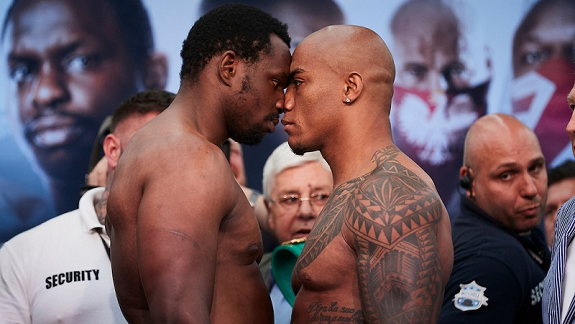 "I learned this  from the media just now. I had no idea what happened before the fight that something was not right," said Rivas.
"I thought that WBC controlled all the procedures, and if Whyte is to blame, he will be punished. We must wait the decision of the international federations. If the charges are confirmed, I will try to cancel the result of the fight. It will mean that I will stay undefeated," said the Colombian.
Their Saturday battle ended in a victory for Whyte. In the ninth round the Briton was on the floor. The boxers fought for the interim WBC heavyweight belt.