Pettis knocks Thompson out (video)
Former UFC lightweight champion Anthony Pettis successfully made his debut in the welterweight division, knocking out former title challenger Stephen Thompson in the main event of the UFC Fight Night 148.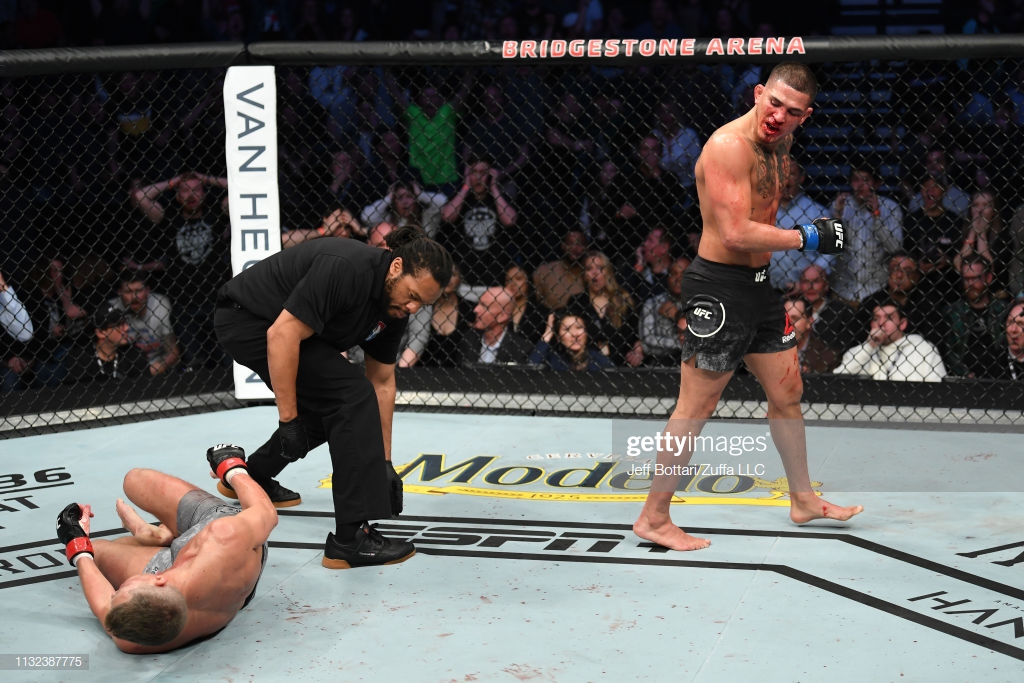 In the starting round, Pettis expectedly went forward, pressing the opponent and striking low-kicks. Thompson, in turn, competently broke the distance, enjoyed the advantage in the reach of his hands and periodically responded with combinations.
The second round was completely by Thompson. "Vanderba" humbly kept his opponent under pressure and successfully replayed in the rack. However, within seconds before the end of the round, Anthony caught his counterpart with a Superman-Punch kick, pushing his back from the net. Thompson fell unconscious, but Pettis landed several punches more.
Watch the ending of the battle: