Conor MacGregor brings three crates of whiskey to the Boston hockey players
In the NHL regular championship match, "Boston Bruins" beat the "Columbus Blue Jackets" in overtime with a score of 2:1 OT (1:1, 0:0, 0:0, 1:0). Thus, the Bruins interrupted their series of three defeats.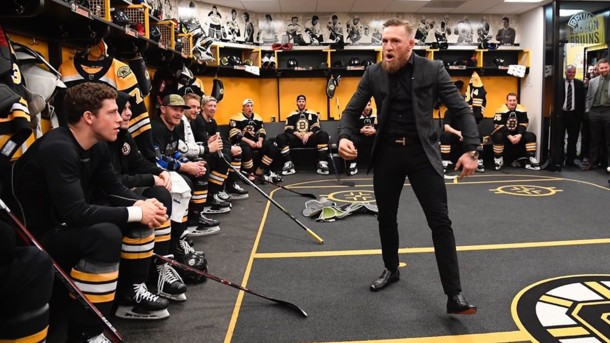 After the game, former UFC champion Conor McGregor brought three crates of whiskey to the locker room. Before the match, the Irish fighter held a symbolic face-off. McGregor was invited to the game as part of the Irish Heritage Evening, held before St. Patrick's Day, which is celebrated on March 17th.
Victory puck in overtime marked forward Brad Marchand. After the goal, the Canadian forward parodied Conor McGregor's gait.