Alexander Emelianenko comments on his brother loss
Famous MMA heavyweight Alexander Emelianenko said that he did not see anything terrible in the defeat of his brother Fyodor from Ryan Bader.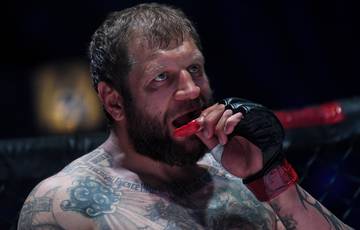 "I watched the fight. Should Fedor continue his career? Ask him such a question. Nothing terrible happened, and they are discussing it as if they had broken his spine there. Well, he fell. But the fighters fall practically at every training. What's wrong? Nothing happened, Fedor is not injured. This is a heavy weight division.
"It seems that so many experts have appeared, they watch fights so many years and express incomprehensible opinions. Come to the gym - we have people fall at trainings. Well, there's nothing terrible - they get up, win and win the first places," said Alexander Emelianenko.