UFC 234: Whittaker vs Gastelum. Where to watch live
On February 10 at the UFC 234 at the Rod Laver arena in Melbourne, Australia in the main event middleweight champion Robert Whittaker will face Kelvin Gastelum. In the second main event, the legendary Brazilian Anderson Silva will face the undefeated Israel Adesanya.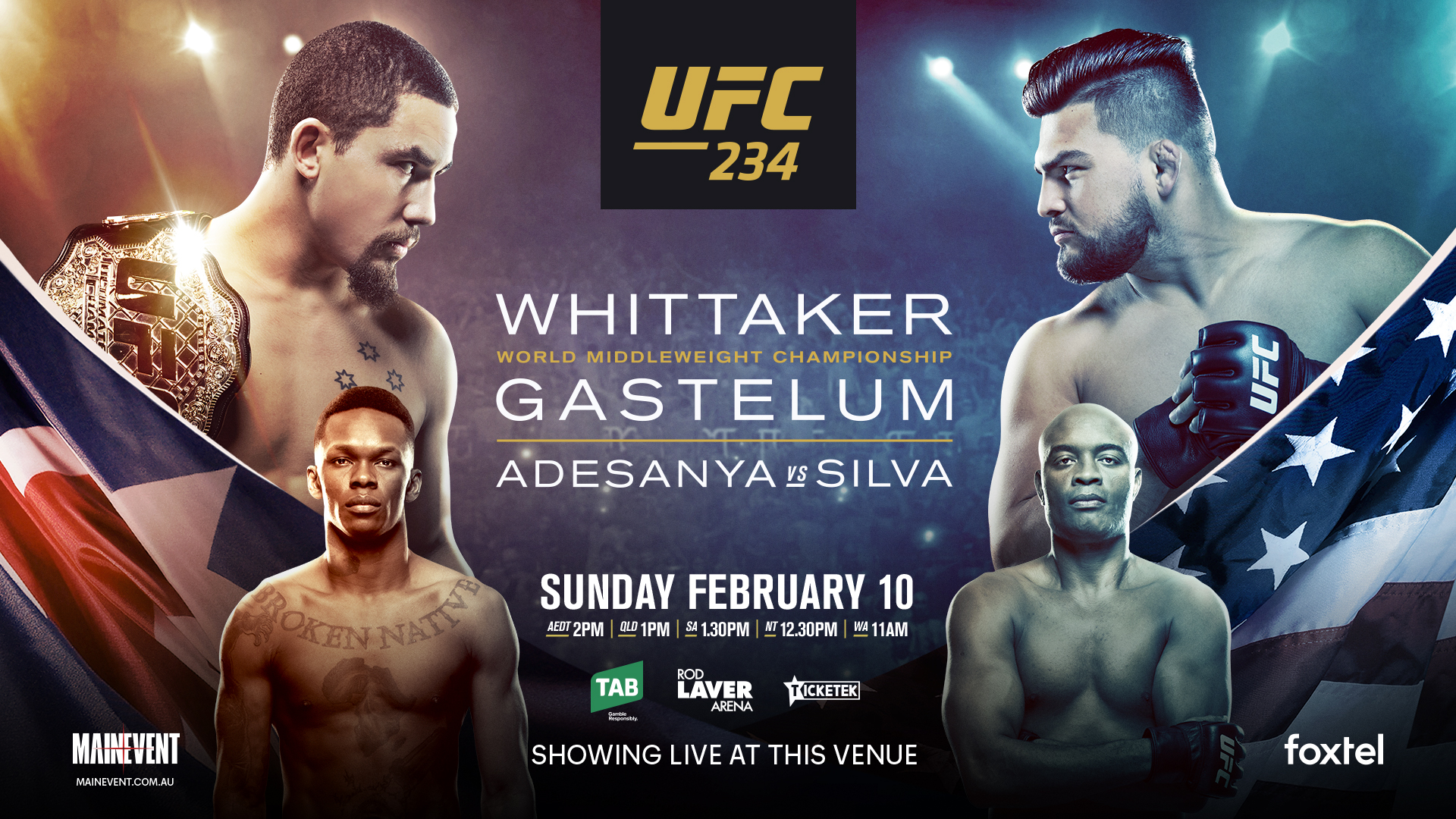 Preliminary bouts of the tournament begin at 7:30 pm ET. The beginning of the main card is at 11 pm.
The stream is over.