Gabdullin: Emelianenko to exploit the weak points of Bader in the Grand Prix final
Fedor Emelianenko will try to use the weaknesses of his rival in the final Bellator Grand Prix match. The president of MMA Union of Russia Radmir Gabdullin told this in his last interview. In the final bout Emelianenko will face Bader in Los Angeles on January 27.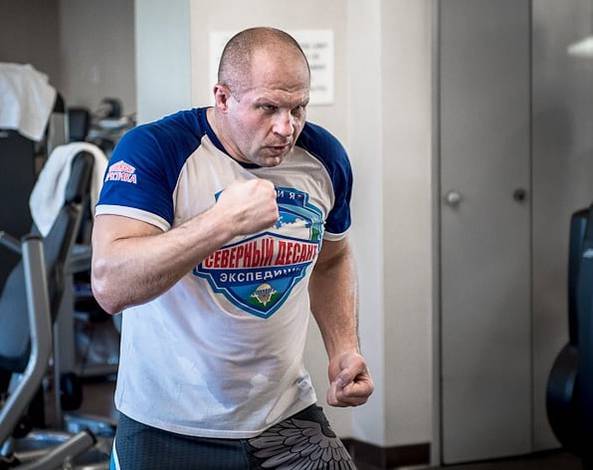 "We know the strengths of Bader," said Gabdullin. "This is his viscous wrestling technique, he has an advantage in height and arm length, he is not afraid of open attacks and he works quite well by the cell. Courage and determination are his strengths. He often lowers his hands during his attacks. I cannot say that he has a good punching technique on the ground."
"Threats from his side is a fight at the middle range. Using his height, he will try to go to the exchange, passing into the body or legs, making takedowns and keep Fedor in the pit, dragging on time," said Gabdullin.
"Fedor has a lot of strengths in both punching and wrestling techniques. Fedor is probably one of the best who can use weaknesses and flaws of his opponents. He can counter-attack with lightning speed, he can impose a good tactical fight the fight on the ground, using his best combinations, techniques, finishing, plus armbars and choke techniques," said Gabdullin.