VanZant stops Ostovich
As part of UFC on ESPN+ 1 show in Brooklyn, USA, there was a duel in the bantamweight category between perhaps the most prominent representatives of women's UFC, Paige VanZant and Rachel Ostovich.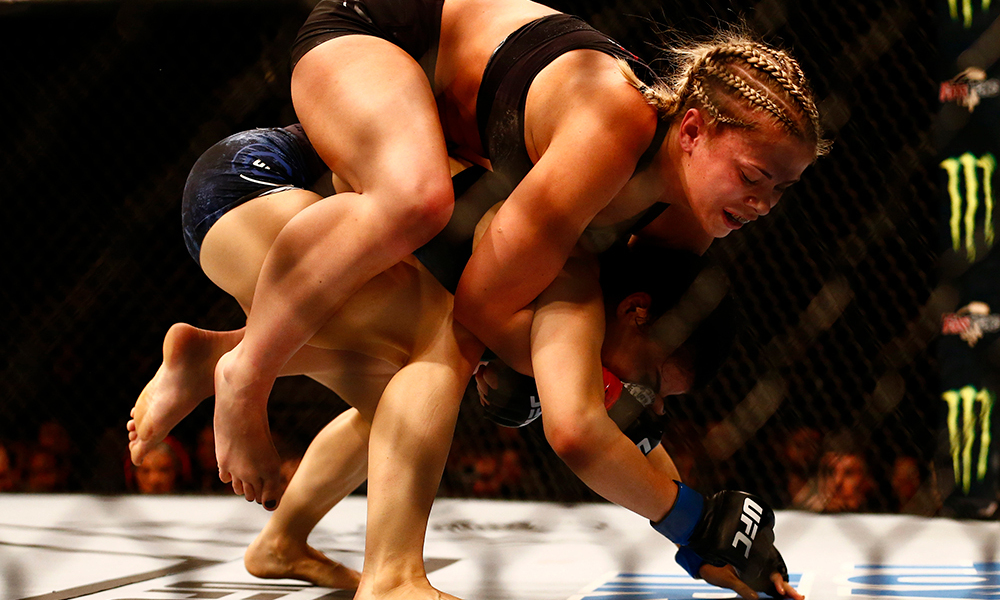 Already in the debut of the battle, VanZant began to attack with blows of hands and feet, and in response Ostovich decided to clinch and successfully transferred the fight to the ground. Rachel failed to take advantage of her position, so the referee raised the girls in a stand. Having barely risen to her feet, Ostovich conducted an excellent overhand and again brought the fight to the ground. Until the end of the round, the athletes were on the floor, unsuccessfully trying to threaten each other with submissions.
At the beginning of the second round, Ostovich again took a takedown, but lost the position of his rival. VanZant first tried to hold a choke from behind and attacked with blows, and then went out on the the elbow and put an end to this duel.