Former UFC champion Holly Holm gets divorced due to personal conflict
Former UFC champion Holly Holm filed for divorce from her husband, Jeff Kirkpatrick. As the reason for the divorce, Hill stated "everyday incompatibility and personal conflict."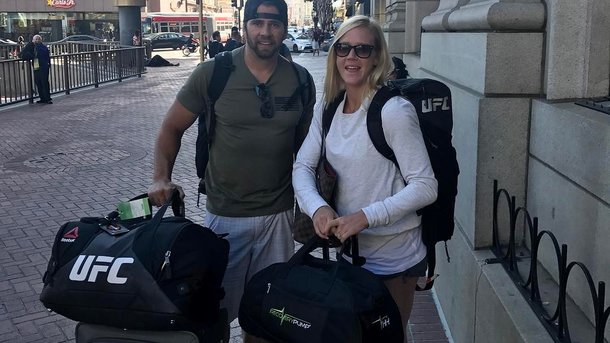 Holly and Jeff met at the University in New Mexico. The couple married in July 2012, they did not have children. In court documents, Holly indicated that since March 2018 she has not lived with Jeff.
Holly Holm won 12 fights and has four defeats. In 2015, Holm inflicted the first defeat to Ronda Rousey and won the UFC lightweight title, which she lost in the next fight by suffocation to Miesha Tate.
Holly Holm will fight next on March 2 at UFC 235 against Aspen Ladd.