Holloway destroys Ortega
As part of the UFC 231 tournament in Canadian Toronto, champion Max Holloway in a dominant fashion beat previously undefeated Brian Ortega.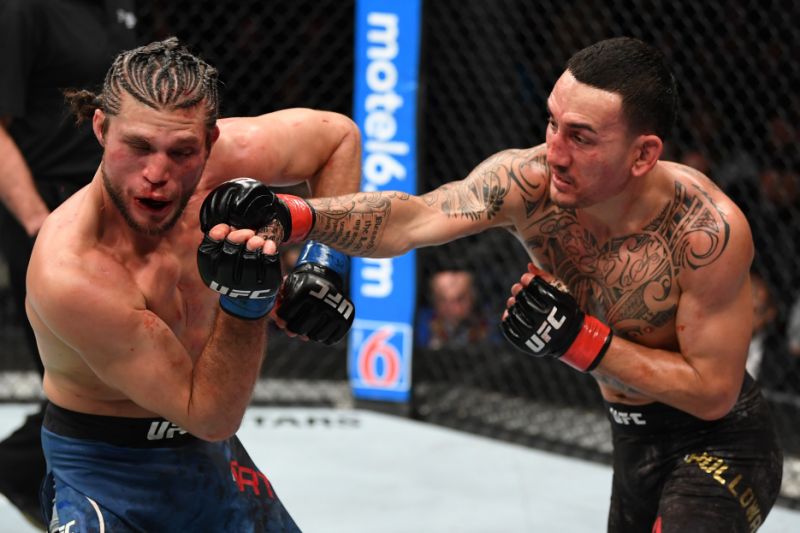 Holloway confidently took the first five-minute, breaking his opponent in the stance due to speed and timing. Ortega managed to hold one successful takedown, but Max immediately rose to the stance. In the second round, the champion continued to destroy the challenger with a variety of boxing series, occasionally connecting high-kicks.
Ortega was not going to surrender and the third round began to act much more aggressively, managing to touch the title holder several times with strong hits. Nevertheless, Holloway again seized the initiative, taking the third segment of the battle, albeit not with such a huge advantage.
The beating continued in the fourth round - Ortega took dozens of punches and demonstrated incredible stamina. Brian tried several times to drag the champion to the ground, but more recent Max successfully resisted this. During the break, the doctor made the only correct decision - did not let Ortega continue the battle and stopped the meeting.
Thus, Holloway won by technical knockout and successfully defended the title for a second time.