Ponzinibbio knocks Magny out (video)
In the main event of UFC Fight Night 140 in Buenos Aires, Argentina, the favorite of the local public Santiago Ponzinibbio scored a convincing victory over Neil Magny.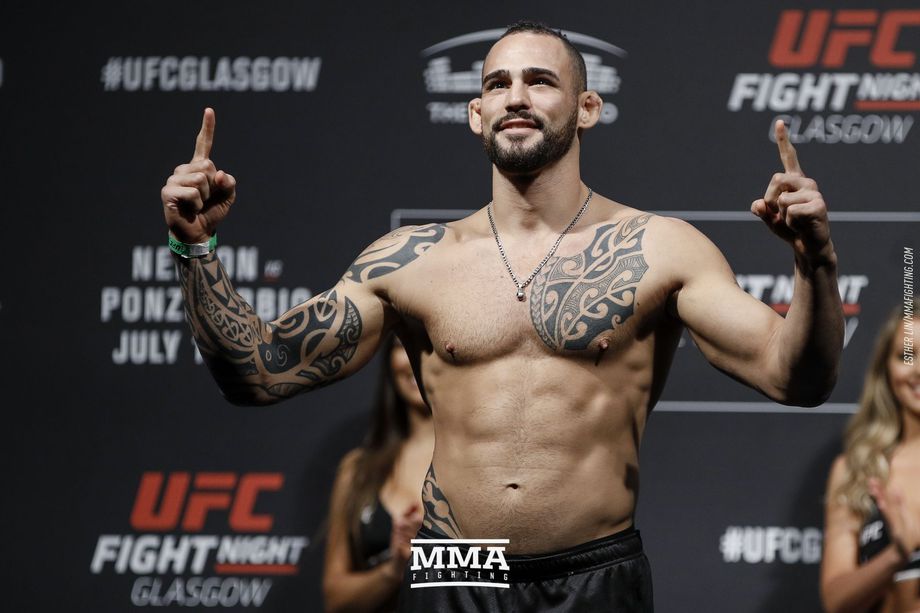 From the first seconds of the battle Ponzinibbio seized a serious advantage and tirelessly put pressure on his opponent. Magny stagnated near the net, only occasionally responding with direct blows and front-kicks.
During the break after the first round, the corner of Magny demanded activity from their fighter. At first, the American carried out the advice of his coaches, went forward, but then the pattern of the battle became the same. Ponzinibbio showed excellent functional shape, methodically working on all the "floors". His excellent low-kicks caused serious damage to the opponent's leg - Magny repeatedly fell on the floor after heavy blows.
In the fourth segment of the battle, Magny was practically unable to move due to his injured leg. Ponzinibbio took full advantage of this, sending the American in the knockout with the hardest right hook.