Beterbiev stops Johnson despite the knockdown in career
Arthur Beterbiev (13-0, 13 KOs) scored a KO victory in the fourth round over Callum Johnson (17-1, 12 KOs) at a boxing evening in Chicago and defended his IBF light heavyweight title.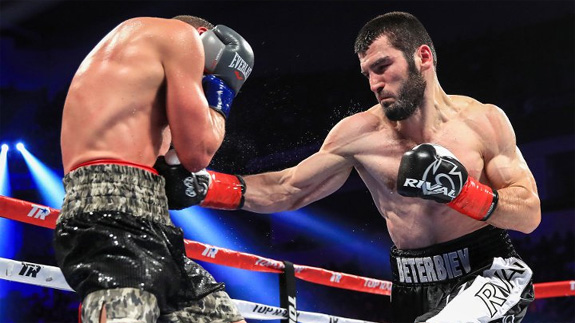 Beterbiev already in the first round was able to send the British on the florr, and it seemed that the fight would end quickly, but in the second round, Johnson began to respond well and was even able to send an opponent to the ring.
Beterbiev quickly recovered, and the next minutes of the battle became quite emotional. Both opponents began to land power punches and did not care much about defense. In the end, the Russian turned out to be better, and sent the Englishman to the florr again. This time Johnson could not recover and the fight was stopped.
Thus, Beterbiev defended the belt, which he won last year.
Watch the best moments of the battle: