Poirier defeats Alvarez (video)
In the main event of UFC on FOX 30 in Calgary, Canada, in the lightweight rematch Dustin Poirier defeated former champion Eddie Alvarez in the second round.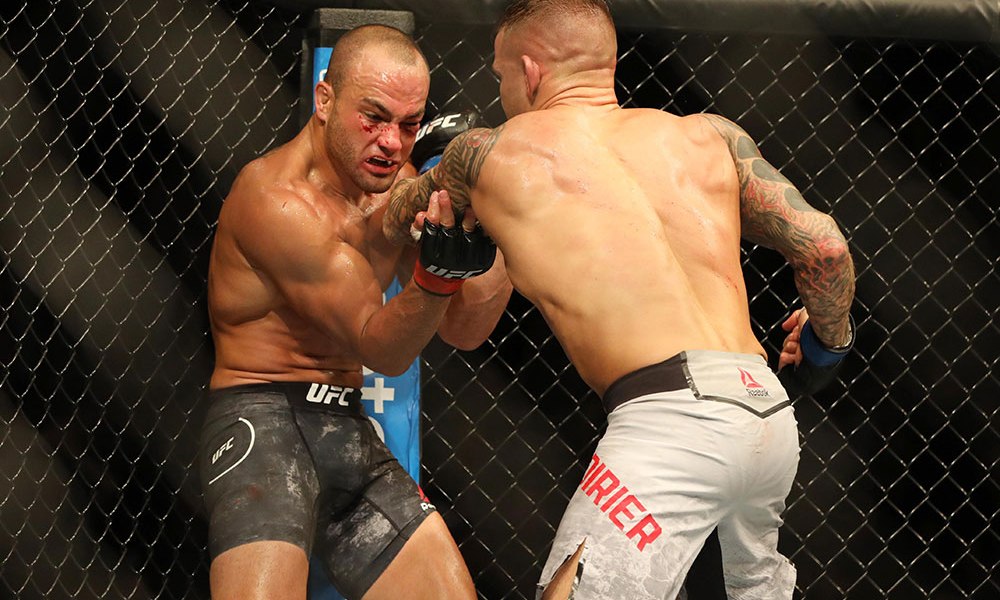 The first five minutes went completely in the rack, where the fighters exchanged blows and had their successful moments. At the beginning of the second round, Alvarez began to attack with a takedown, Poirier tried to take advantage of this, but failed to hold the guillotine reception. Alvarez managed to take his back, and tried to suffocate from behind, and then struck with the point of the elbow from above (12-6), after which the referee raised them and Alvarez received a warning. In the counter, Poirier spent a protracted attack, finishing the opponent with a hail of various and heavy blows. The fight was stopped at around 4:05 of the second round.
After the battle, Poirier, as expected, called for the fight the champion in his weight Khabib Nurmagomedov.
Watch the ending of the battle: