Volkov knocks Werdum out in a spectacular war (video)
In the main event of UFC tournament in London, Russian heavyweight Alexander Volkov defeated the former Brazilian champion Fabricio Werdum.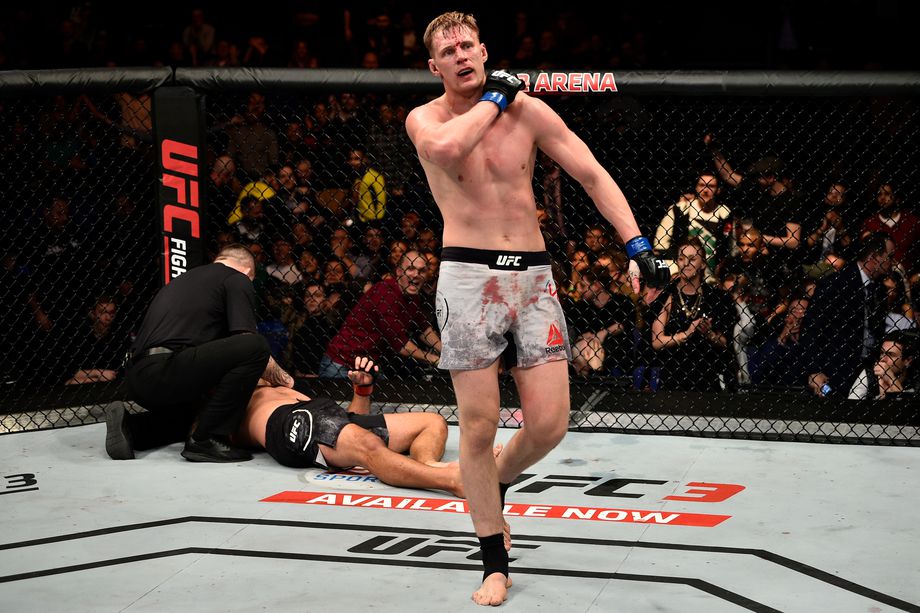 Alexander Volkov celebrates the most important victory in his career, Getty Images
At the very beginning of the first round, Werdum quite easily transferred Volkov to the ground, where he dominated almost the whole five-minute period. It is worth noting that the Russian was actively defending himself and did not allow the Brazilian to cause serious damage. Towards the end of the round, a small exchange in the stance remained behind Volkov, and a serious hematoma formed over the eye of the Brazilian.
The second part of the fight also was for Werdum, who time after time managed to transfer the duel to the ground. In the third round, the 40-year-old Fabricio had problems with stamina, and the hematoma over the eye had grown to a very impressive size. Five-minute was for Volkov, who most of the time managed to fight in the stance.
In the fourth segment of the fight, Volkov managed to send the weakened Werdum to the floor and successfully completed the finishing. Thus, the Russian won the fourth victory under the UFC banner.
Watch the video of the knockout:
And the whole duel: