Mares and Santa Cruz will fight for the 3rd time
Los Angeles can be the backdrop for developing fighters, many of them from the Mexican-American community, where a love for the fight game runs deep. Before most of the boxing world knew their names, coach and gym manager Armando "Mando" Huerta watched two of them -- Abner Mares and Leo Santa Cruz -- square off as teens at the Maywood Boxing Club in Maywood, a small city in southeastern Los Angeles.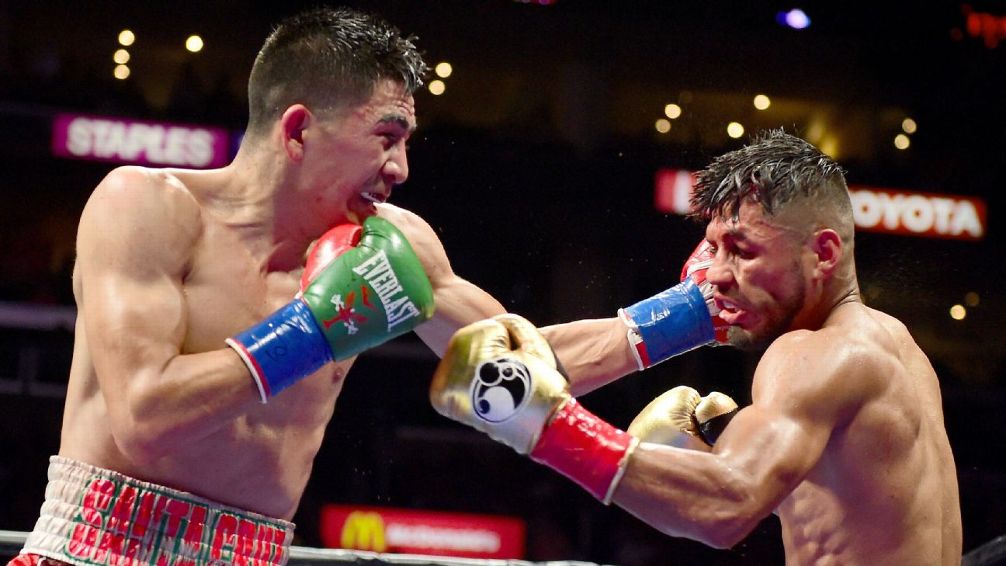 Abner Mares and Leo Santa Cruz battled for all 12 rounds in 2015, with Santa Cruz winning a majority decision
"When they sparred, it was pretty even," Huerta explained, recalling their practice rounds in the ring back then. "You could see how good they were and they were only going to get better. It's not like I knew they'd be world champions, but I knew they would be up there, both of them."
Mares, now 31, and Santa Cruz, 28, did become world champions, holding multiple titles in different weight classes. One of Mares' (30-2-1, 15 KOs) only two defeats came at the hands of Santa Cruz (33-1-1, 18 KOs).
In 2015, the duo galvanized the local boxing community when they fought each other in a bout billed as the "Battle for Los Angeles." Huerta recalled the regulars at Maywood Boxing Club being split with their support.
"It was kind of crazy," Huerta said of the multiple interview requests asking him to predict a winner. "I actually thought Leo would edge [Mares] out."
Santa Cruz won a majority decision. And now, two years later, a mandatory featherweight rematch is likely.