Sonnen Smothers Silva in Bellator 180
While Sonnen was fighting Wanderlei Silva, it was Ortiz sat cageside attracting the attention of the fans during the Bellator 180 main event on Saturday at Madison Square Garden.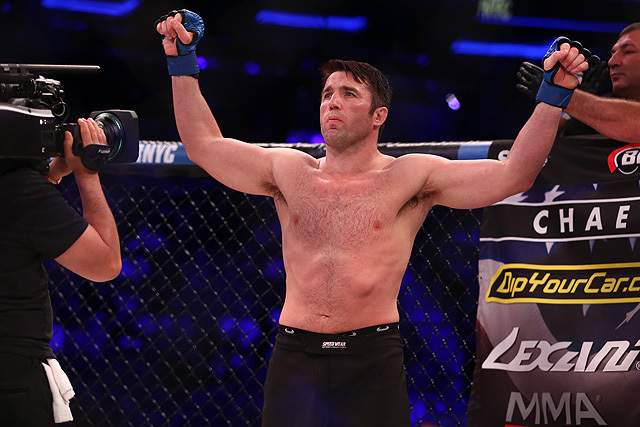 Chael Sonnen
Sonnen had his way with Silva (35-13-1) while Ortiz played to the crowd, mouthing choice words to his rival between rounds and trying to draw Sonnen's attention to his interesting hand gestures. If anything, it seemed to fire up Sonnen (29-15-1), who won for the first time in four years, beating Silva by unanimous scores of 30-26, 30-27 and 30-27.
Sonnen kept taking down Silva with double-legs, and "The Axe Murderer" seemed powerless to stop it. Most of the time, however, it was Ortiz gathering the attention, as fans began chanting obscenities at him. In the end, Sonnen saw his hand raised and cautioning Ortiz not to mess with an "American Gangster."