Nationality:

Residence:

Aminius, Namibia

Place of Birth:

Aminius, Namibia

Height:

6′1″ / 187 cm
Record:

28-7, 14 КО

Division:

Cruiserweight (200 lbs)

Debut:

Oct. 1, 2005

Stance:

Orthodox

BoxRec ID:

357372
Next fight of Vikapita Meroro is not determined yet.
Date
Participant
Record
Results
Date
Participant
Record
Results
Boxing News: Vikapita Meroro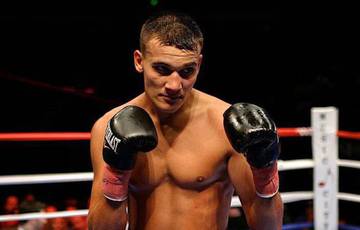 Dec. 22, 2017, 11:57 a.m.
Russian cruiserweight Maxim Vlasov (41-2, 24 KOs) scored a TKO victory in the first round over Vikapita Meroro (28-7, 14 KOs) from Namibia. In the middle of the round Meroro after taking a couple of punches on his hands fell on the floor, crawled a little bit on his knees and refused to get up. The time was 1:43.
---
VIKAPITA MERORO PROFILE WHAT IS VIKAPITA MERORO'S RECORD?
Vikapita Meroro's record currently stands at 28 wins, 7 loses and 0 draw.
WHAT WAS MERORO'S LAST FIGHT?
Vikapita Meroro's last fight took place against Maxim Vlasov on Dec. 21, 2017, in Moscow, Russia. He lost by TKO in the 1 round. That fight was 11 months and 12 days ago.
HOW ACTIVE IS VIKAPITA MERORO?
Meroro's last 3 fights have come over a period of 5 years, 8 months and 0 day, meaning he has been fighting on average every 10 months and 20 days. In those fights, he fought a total of 17 rounds, meaning that they have lasted 5 rounds on average.
WHERE IS VIKAPITA MERORO FROM?
Meroro was born in Namibia.
HOW LONG HAS MERORO BEEN FIGHTING?
Vikapita Meroro made his professional debut in October 2005, so he has been a pro for 17 years.
HOW TALL IS VIKAPITA MERORO?
Meroro is 6' 1" (6 Foot and 1 inch) which is 187 cm (1 meter and 87 centimeters).
WHAT STANCE DOES VIKAPITA MERORO USE?
Meroro fights from a orthodox, which means he favours his right hand as his power hand when fighting.
WHAT WILL BE VIKAPITA MERORO'S NEXT FIGHT?
Vikapita Meroro doesn't currently have a fight scheduled