Next fight of Mauricio Sulaiman is not determined yet.
Boxing News: Mauricio Sulaiman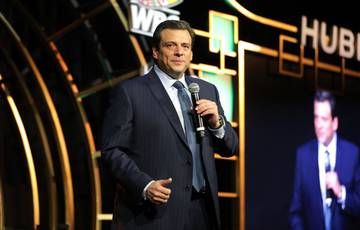 Sept. 29, 2023, 1:19 p.m.
WBC head Mauricio Sulaiman said in an interview with Boxing Social that he does not intend to rush into imposing a mandatory title defense Tyson Fury (33-0-1, 24 KOs), because, in his opinion, at the moment there are no opponents who could give the British a sufficiently competitive fight.
---
MAURICIO SULAIMAN PROFILE WHAT IS MAURICIO SULAIMAN'S RECORD?
Mauricio Sulaiman's record currently stands at 0 win, 0 lose and 0 draw.
WHERE IS MAURICIO SULAIMAN FROM?
Sulaiman was born in Mexico.
WHAT STANCE DOES MAURICIO SULAIMAN USE?
Sulaiman fights from a orthodox, which means he favours his right hand as his power hand when fighting.
WHAT WILL BE MAURICIO SULAIMAN'S NEXT FIGHT?
Mauricio Sulaiman doesn't currently have a fight scheduled