Hearn: It's going to be tough fight for Joshua
April 1st in London Anthony Joshua (24-3, 22 KOs) will return to the ring after two losses from Oleksandr Usyk, crossing his gloves with Jermain Franklin (21-1, 14 KOs). The promoter of former world heavyweight champion Eddie Hearn warns his protagonist against underestimating his US rival.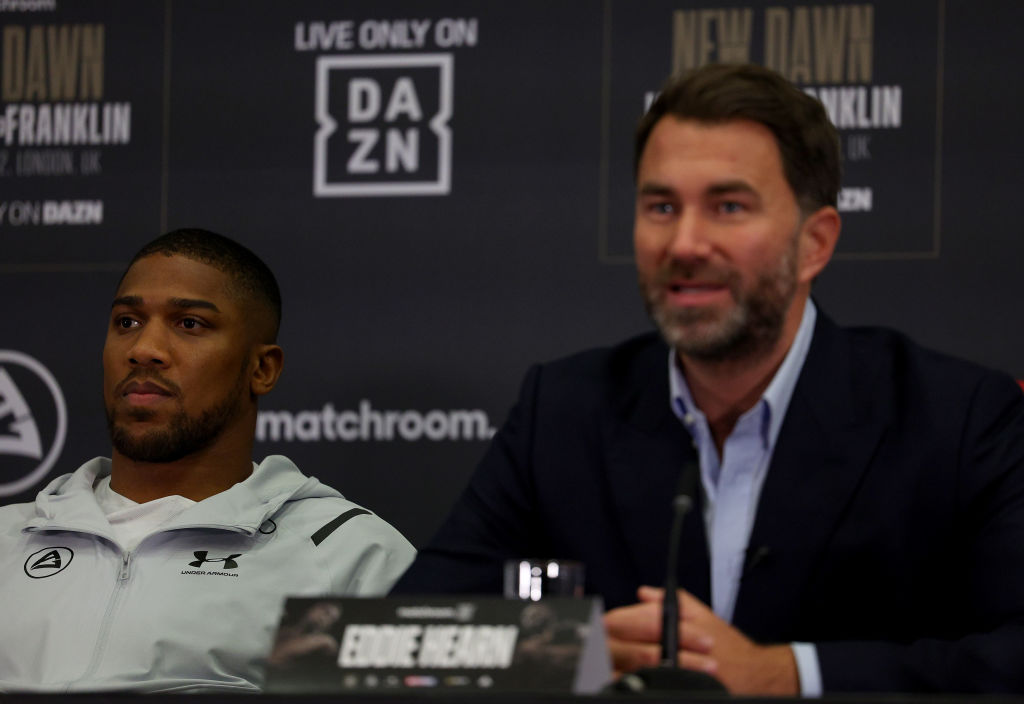 Anthony Joshua and Eddie Hearn. Getty Images
"Everyone says it's an easy fight, but it's not! — the head of Matchroom Boxing is convinced. "The fact is that he lost two previous fights to the leader of the P4P rating, but you saw his emotions after the last fight."
"After the fight with White, Franklin will enter the ring confident, and now he looks like 10 kg lighter. This will be an important moment in Anthony's career. Everyone is talking about him having to fight Wilder, White or Fury, but first he has to win on April 1st!" Hearn added.