ONE 161. Petchmorakot vs. Tawanchai Streaming Links
Today Singapore will host ONE 161: Petchmorakot vs. Tawanchai. The card of this event includes many interesting Muay Thai and kickboxing fights. For example, Ukrainian Roman Kryklya, heavyweight champion of the promotion, will take part in the Grand Prix. In the semifinals, he will face Guto Inocente. In the other semi-final, Iraj Azizpour will face Bruno Chavez.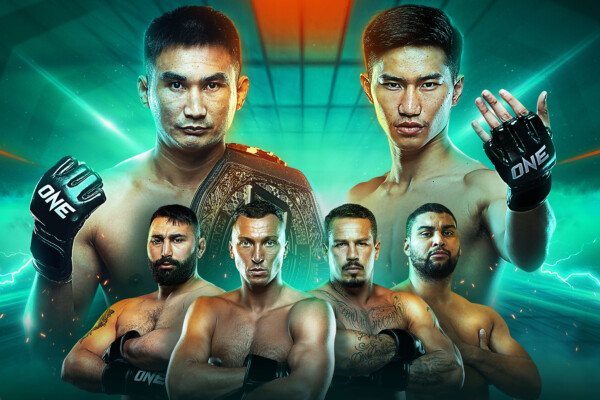 The event will be headed by the confrontation between Petchmorakot and Tavanchay. At stake in this confrontation will be the title of Muay Thai featherweight champion of the organization. Below is the entire card and a link to the broadcast, which will begin at 13:30 Kyiv time.
Featherweight Muay Thai World Championship Petchmorakot Petchyindee vs. Tawanchai PK.Saenchai
Heavyweight Kickboxing World Grand Prix Semifinal Roman Kryklia vs. Guto Inocente
Heavyweight Kickboxing World Grand Prix Semifinal Iraj Azizpour vs. Bruno Chaves
Lightweight Mixed Martial Arts Zhang Lipeng vs. Saygid Izagakhmaev
Atomweight Mixed Martial Arts Ritu Phogat vs. Tiffany Theo
Heavyweight Mixed Martial Arts Oumar Kane vs. Batradz Gazzaev
Lead Card Bantamweight Muay Thai Capitan Petchyindee vs. Alaverdi Ramazanov
Bantamweight Muay Thai Zhang Chenglong vs. Sangmanee PK.Saenchai
 Bantamweight Muay Thai Han Zi Hao vs. Ferrari Fairtex
Bantamweight Submission Grappling Rodrigo Marello vs. Ruslan Bagdasarian
 Middleweight Mixed Martial Arts Matheus Felipe vs. Ali Foladi