Romero on Davis' push: "I could have twisted my leg and there would have been no fight!"
Rolando "Rolly" Romero did not appreciate what, in his opinion, was a reckless act on the part of Gervonts Davis after their weigh-in on Friday in Brooklyn. On the eve of their 12-round fight for the WBA lightweight title on Saturday, both fighters headed to the center of the stage to pose for the cameras when Davis lightly pushed Romero from behind, causing Romero to fall off the stage. Davis obviously didn't like the way Romero tried to get ahead of him.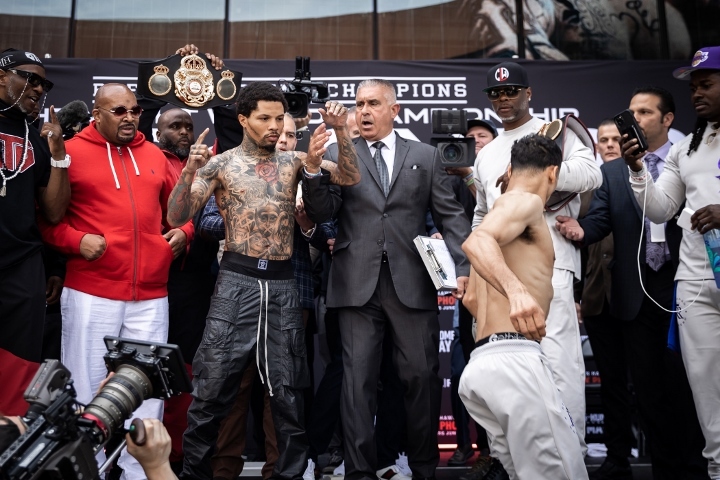 Gervonta Davis and Rolando Romero weigh in
Romero, however, immediately jumped back onto the stage, causing a brief brawl between the teams. Luckily no one was hurt and officials and team members quickly pulled the fighters apart before a real fight broke out.
However, Romero stated that it was an ill-advised move, given that if he were injured, their fight would be in jeopardy and both fighters would not be able to receive their very good fees.
"The bastard pushed me, it's simple," Romero said of the Davis incident on Showtime's live weigh-ins. - He's scared as hell. I am alpha compared to him. He's just a bitch. He's a bitch after that. He could spoil the fight. I could twist my ankle or some other shit and there wouldn't be a fight, right?"
Romero, however, added that the injury did not threaten him due to his agility.
"I have some crazy reflexes," Romero added. — And after all, he just hid behind someone. He was scared, dude. He knows that I will knock him out. He is afraid of me. He is horrified."