Tarasov named the favourite to fight Emelianenko - Datsik
Renowned Russian fighter blogger Artem Tarasov shared his thoughts on the potential fight between Alexander Emelianenko and Vyacheslav Datsik.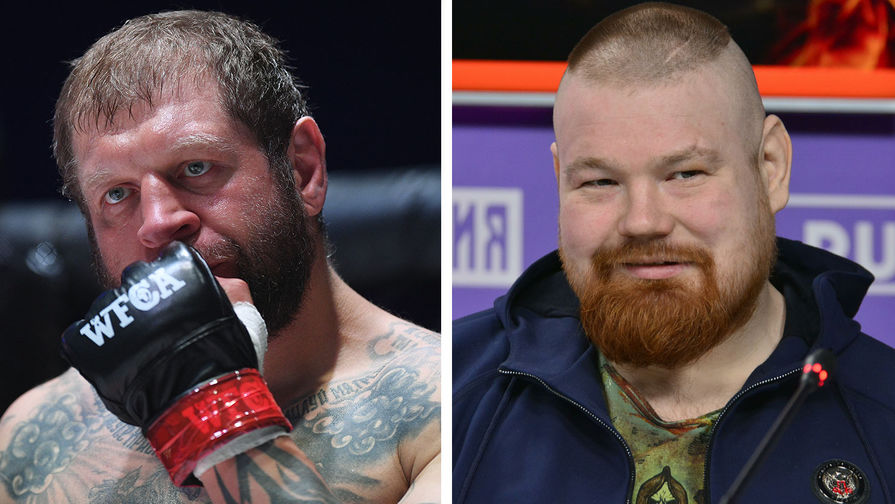 Alexander Emelianenko and Vyacheslav Datsik
- Who is more dangerous - Datsik or Emelianenko?
- The fight with Datsik was much more difficult. In terms of technical actions even Sasha is very predictable, hands hanging. And Datsik punches harder and he doesn't care, he is always punishing, even if he misses. And if Sasha misses, you can work on him, that's what I did. Honestly, I did not expect that I would be able to show such a fight with two weeks of preparation. Yes, people will say that Sasha is not the same, but... Maybe I was just strong? No one will know that. But I promised the fight would last three rounds, and I kept my promise.
- If Datsik fights Emelianenko now, who will win?
- Datsik. I think he's stronger right now, considering his recent fights. But before Sasha fights Datsik, I want a boxing rematch with Sasha. In a month or a month and a half, so that both he and I have the opportunity to reach another level. And I want to fight Datsik again! But first with Alexander.
We shall remind you that on September, 18 Emelyanenko defeated Tarasov on points within the framework of the show of promotion "Our Business". The meeting was held according to the rules of fist fight with MMA gloves.
Sport24