Eddie Hearn officially inherits his father's business
Eddie Hearn inherited from his father Barry the role of family group president and CEO of Matchroom Sport, Professional Darts Corporation, Matchroom Boxing, Matchroom Boxing USA, Matchroom Media and PGA EuroPro Tour.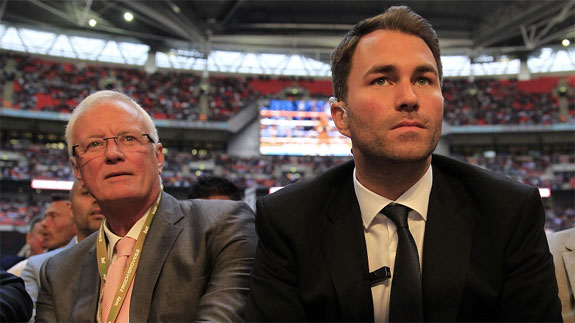 Barry and Eddie Hearn
For several years, Hearn Jr. actually ran one of the most influential promotional organizations in the world. From today on, Eddie Hearn will be doing it officially.
"I was determined to do business until all this misfortune was over. We can now see the light at the end of the tunnel, and I think it's time to hand over control of Matchroom to my son Eddie and the rest of the great team we've built," Barry Hearn commented on "changing of the guard."
In the boxing market, Matchroom Boxing has partnered with stars such as Anthony Joshua and Saul Alvarez. In the coming months, both fighters will have unification fights.