Froch expresses desire to return and fight youtuber
Former world super middleweight champion Carl Froch (33-2, 24 KOs) announced that if he is challenged by one of the youtubers trying their hand at professional boxing, he will not rule out his return to the ring.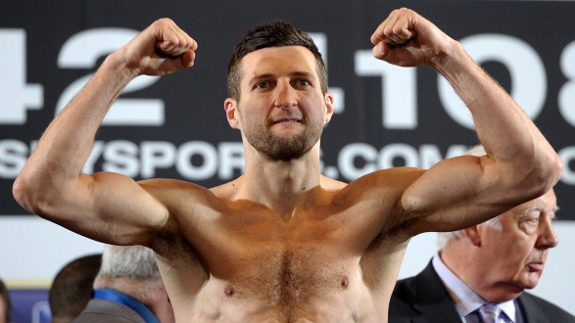 Carl Froch
"It would be easy money for me. They don't know how to box. Of course, when they fight opponents of their level, everything looks fine, but if they met good fighters, they would look at the world from the floor," said the Briton.
"I am not interested in such fights, but if one of them challenges me to fight, I will destroy anyone. If there is a challenge, I will help them knock boxing out of their minds," Froch said.
The 43-year-old boxer had his last fight in May 2014, stopping George Groves. In recent years, there have been several rumors about the possible return of Cobra from a sports pension, but the information in the end has not been confirmed.