Charr: First Bryan, then Fury or Joshua
Manuel Charr (31-4, 17 KOs), who passed his WBA heavyweight belt to Trevor Bryan (20-0, 14 KOs) due to behind-the-scenes intrigue in January, promises to quickly reclaim his lost trophy and then set himself even higher goals.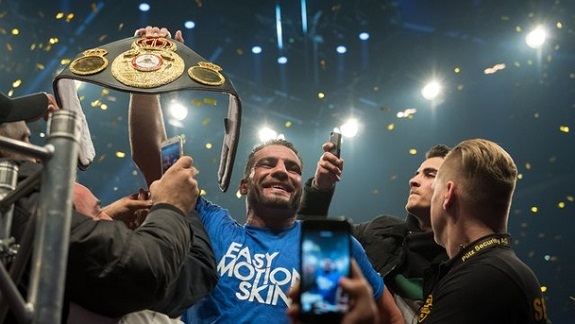 Manuel Charr
"I'm glad the WBA has decided that Bryan should meet me before the end of May," Diamond Boy said. "My team and I will do everything possible so that the history of January does not repeat itself. Don King will no longer get away with his dirty tricks. The belt will be returned to its rightful owner. I'm in the best shape of my life, Bryan has no chance."
When asked about further plans, Charr states the following: "Of course, I want a duel with the winner of Anthony Joshua vs Tyson Fury fight!"