Breazeale threatens Wallin with a heavy knockout
Dominic Breazeale (20-2, 18 KOs) promises his fans a resounding return to the ring after losing to Deontay Wilder in the fight for the WBC heavyweight title. On February 13 the American will face Otto Wallin (21-1, 14 KOs) at the Showtime event and as he claims himself, he does not intend to wait for the judges' decision, which will determine the fate of the battle.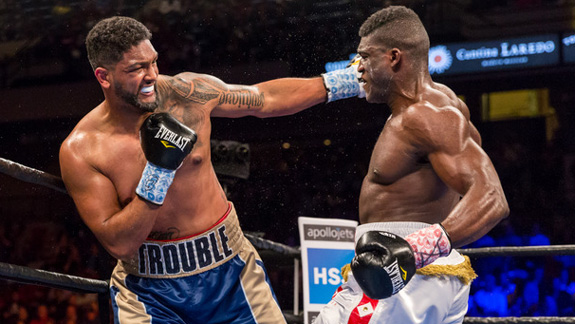 Dominic Breazeale in a duel against Izuagbe Ugonoh
"This is going to be a great show," Breazeale assures Sky Sports. "I have a heavy punch. I was told that he is a tough guy, so I will check him from the beginning."
"Wallin has many weaknesses that I can take advantage of. Probably, I will not name a specific round, but it will definitely end with a knockout. I will use my strong right hand even more than before," Breazeale promised. "I'm looking forward to this fight! I will fight aggressively and end the fight with a spectacular knockout!"
The main event of the February evening will be the fight of the former world champion in four weight categories Adrien Broner (33-4-1, 24 KOs).