UFC 260: Volkanovski vs. Ortega, Miocic vs. Ngannou
UFC Featherweight Champion Alex Volkanovski will face his next rival on March 27 at the 260th UFC tournament. Alex's opponent will be Brian Ortega. Also on this card there will be a rematch of the organization's heavyweight champion Stipe Miocic and top heavyweight Francis Ngannou. It is worth noting that their first fight ended in victory of Miocic by unanimous decision.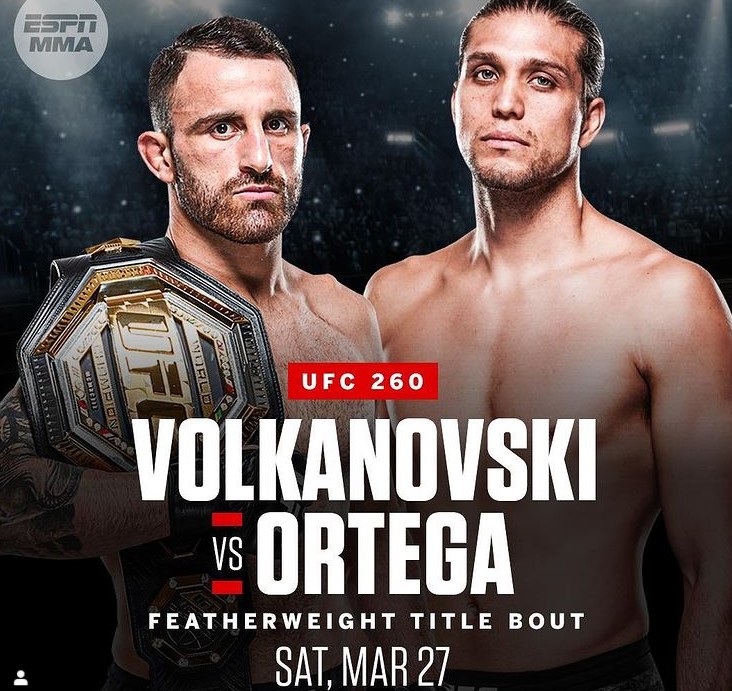 Earlier there was information that the winner of Miocic - Ngannou will fight Jon Jones in the summer.